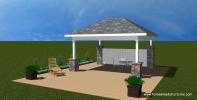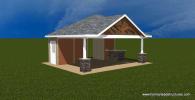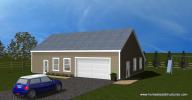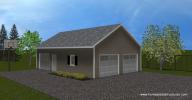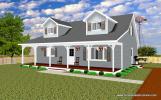 If you can dream it, we can build it! And with our expertise in 2-D drawings and 3-D renderings, you can see full color and detail of your proposed pool house, garage, shed, or other structure so you know exactly what you're getting before your project even begins. 
Our capable craftsmen love nothing more than bringing your dream building to reality. Show us a picture, a rough sketch, or just share your ideas and we'll catch your vision and turn it into the ultimate structure to fit your needs and reflect your property's style.
With unlimited custom options, we'll work with you to stay on-budget and have your structure completed in a timely manner. Contact us today at 877-272-7252 for more information about 3D rendering services.