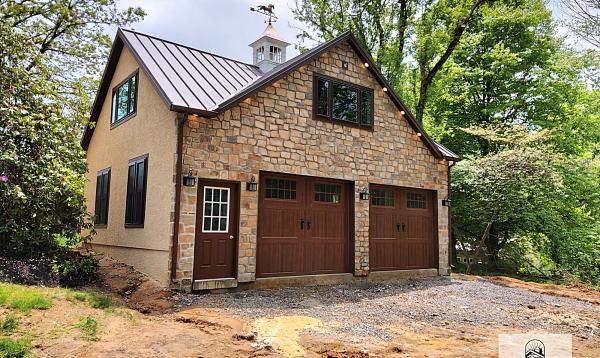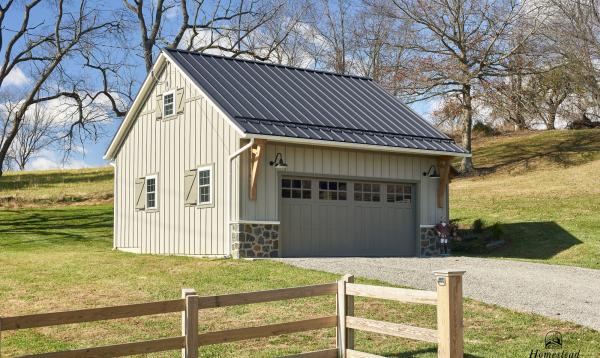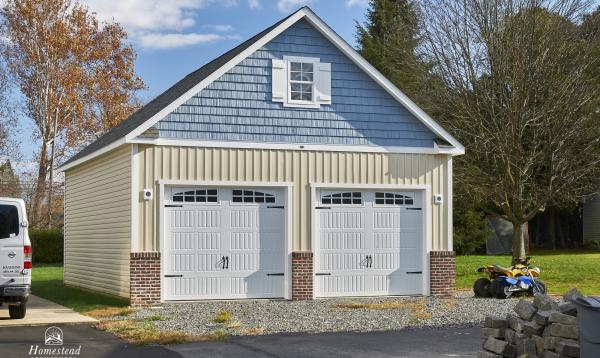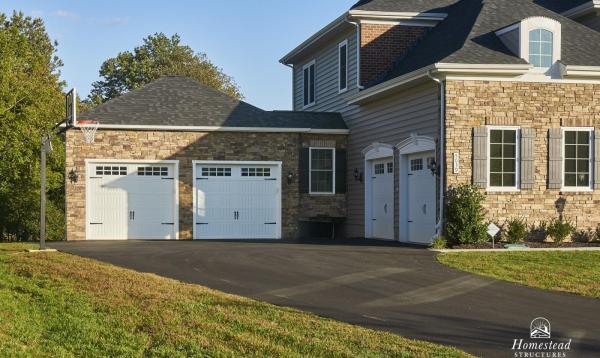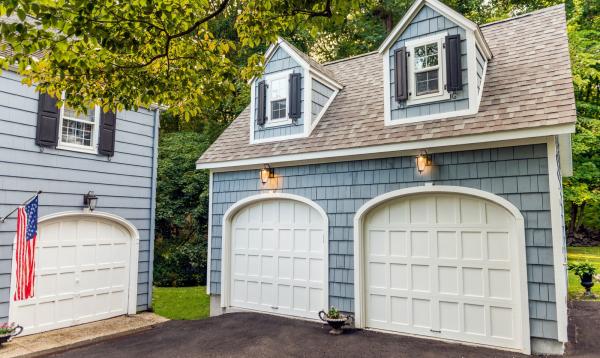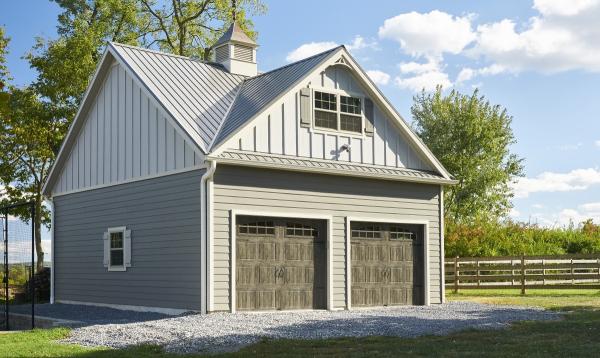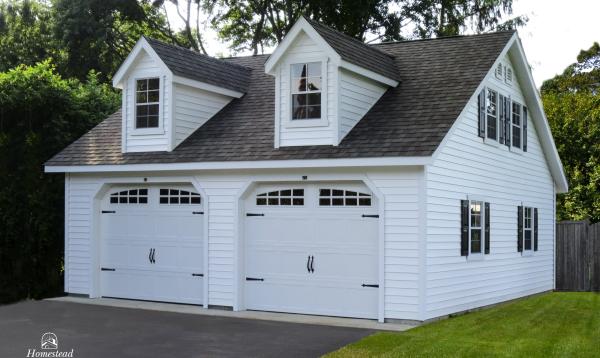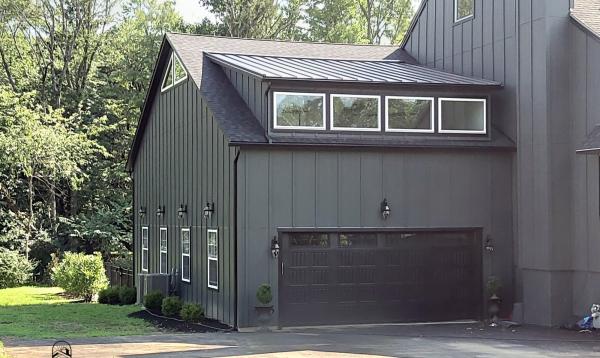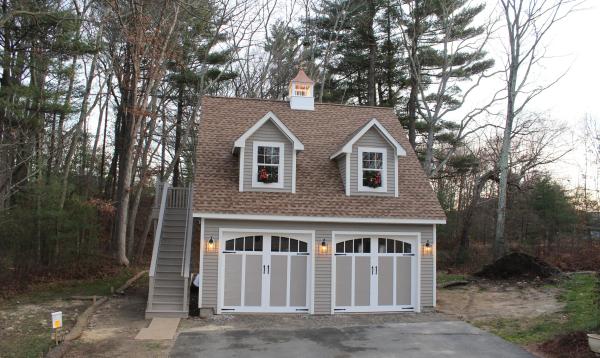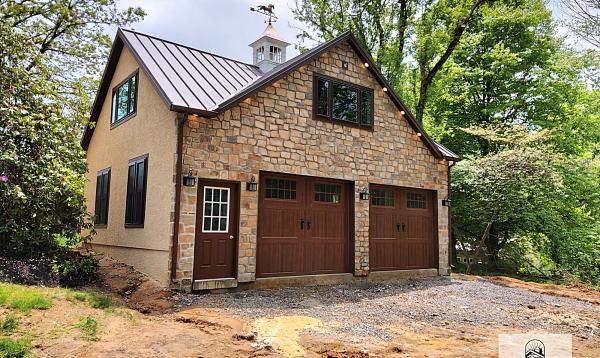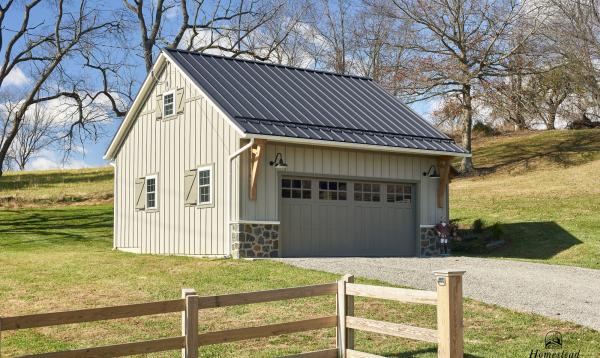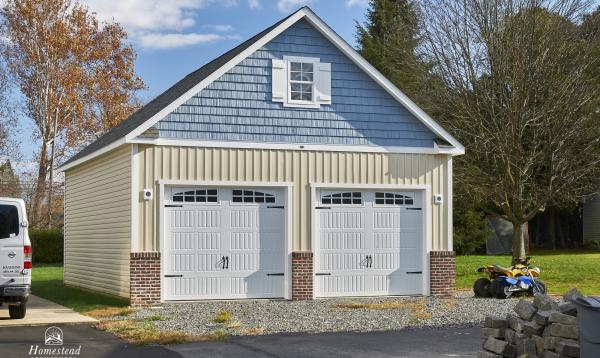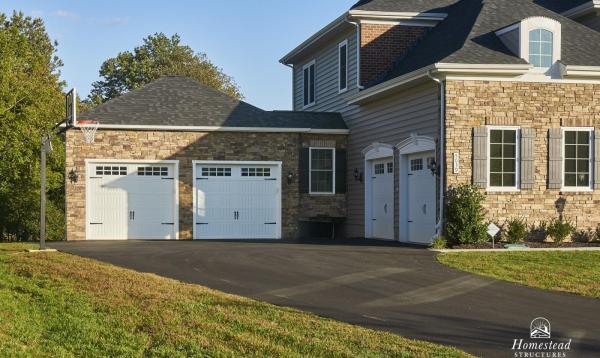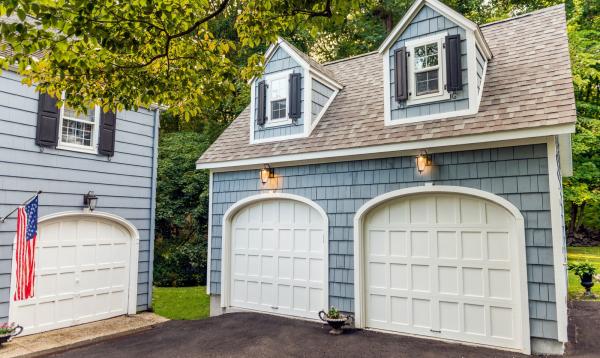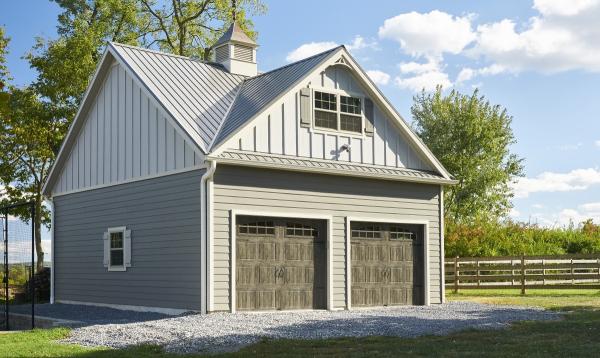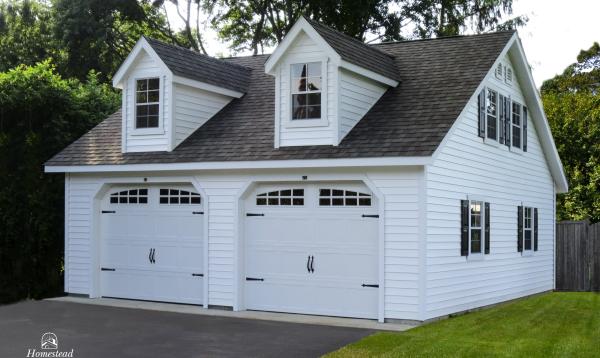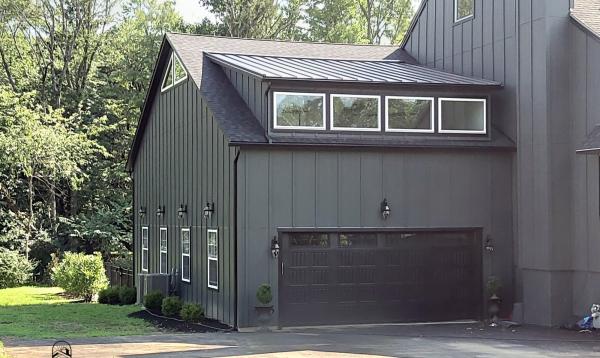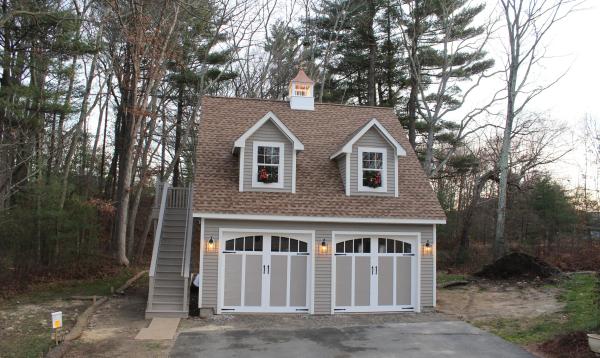 A two car garage is the perfect place to store multiple vehicles or provide extra space for gardening tools, a workshop, a man cave, or whatever you need. Whether your 2-car garage comes with loft storage, or a full second floor, you'll have plenty of room to get the most out of it and maximize your storage space.
We can build your garage to match your home or design a custom standalone garage that you envision. No matter what you're looking for, Homestead Structures can help you have the garage of your dreams.
Specifications
Our Classic 2-Car 1-Story Truss Garage comes standard with:
A-Frame  Roof with 7/12 Pitch 
10" Overhang
8' Wall Height
DuraTemp or Vinyl Siding (Tyvek Wrap with Vinyl)
(2) Insulated Solid Garage Doors
(1) Single Solid Pre-Hung Door
(4) 24"x36" Vinyl Windows with Screens
Shutters & Window Trim
Door & Outside Corner Trim
Extra Facia & Rake Trim
Rolled Ridge Vent & LP Soffit
30 Yr. Architectural Shingles & Tar Paper
Our Classic Attic model includes a partial 2nd floor with attic trusses, stairs and a handrail.
2 Car, 2 Story Garage Standards
Our Classic 2 Story Rafter Garage comes with all the usual, as well as:
Choice of A-Frame (9/12 pitch) or Dutch/Gambrel Roof
Full 2nd floor with stairs and handrail
LP Soffit Vent as well as Rolled Ridge Vent
10" Overhang
You know that you need storage space and you know that you'd love a place to park your car, or maybe you're looking to create your own work shop or man cave. Imagine a pre fab garage that can be all that and more. Big enough for your car and your tools? You bet. Homestead garages come with a myriad of custom options that can transform a simple prefab garage into a personalized workshop.
Options that can set your garage apart include everything from custom garage doors and windows to traditional dormers and a cupola. We can add electrical packages, lighting options, or an entire 2nd floor!  Available with different siding options, we can match your house for a seamless look or choose a complementary style such as board & batten siding or stone veneer.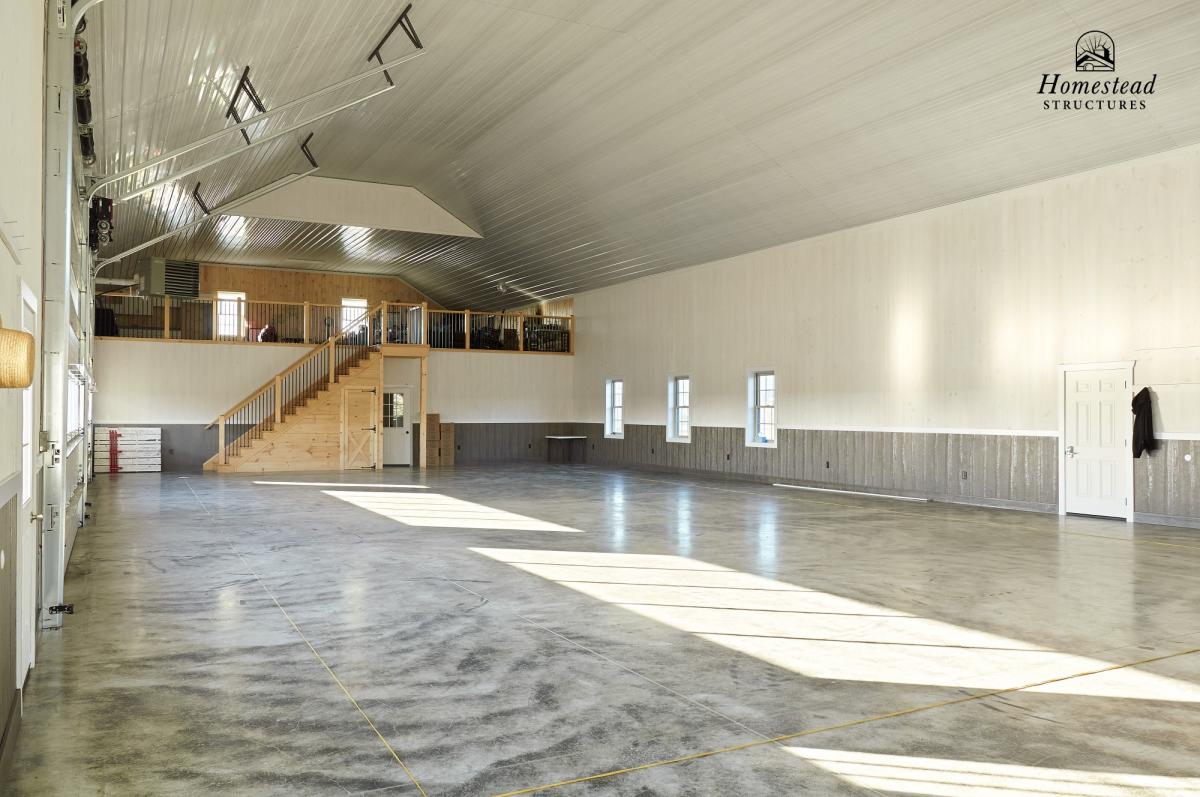 Available with custom garage designs for your unique needs, a two story, 2 car garage gives you even more storage space, or can be insulated with a finished interior for a rec room, kids playroom, or man cave. The possibilities are endless.
Homestead is able to custom design your garage and provide a 3D Rendering Image of how your garage will look, plus provide 2D sealed drawings needed for permit approval.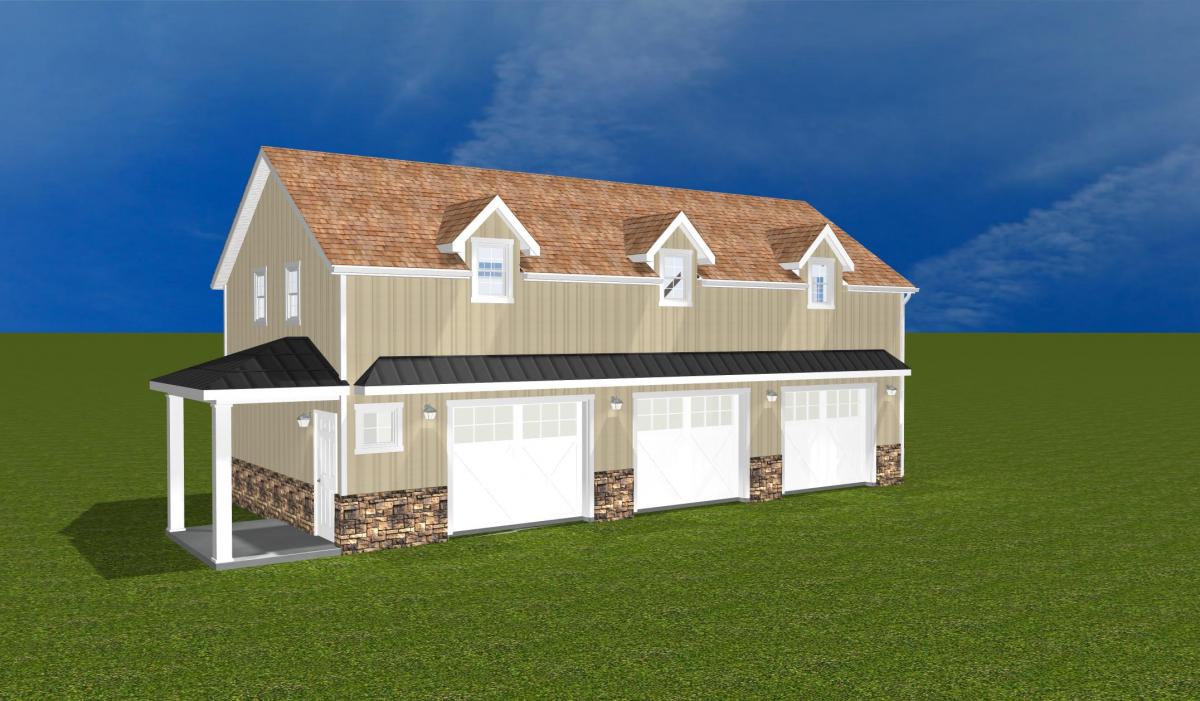 Built by Amish craftsmen in Lancaster County PA, your pre built garage can be delivered fully assembled, giving you a quality product with minimal mess and hassle. Or choose a prefab garage kit that can be assembled on site in a few hours by our Homestead crew, giving you all the custom options on your prefabricated garage that you want.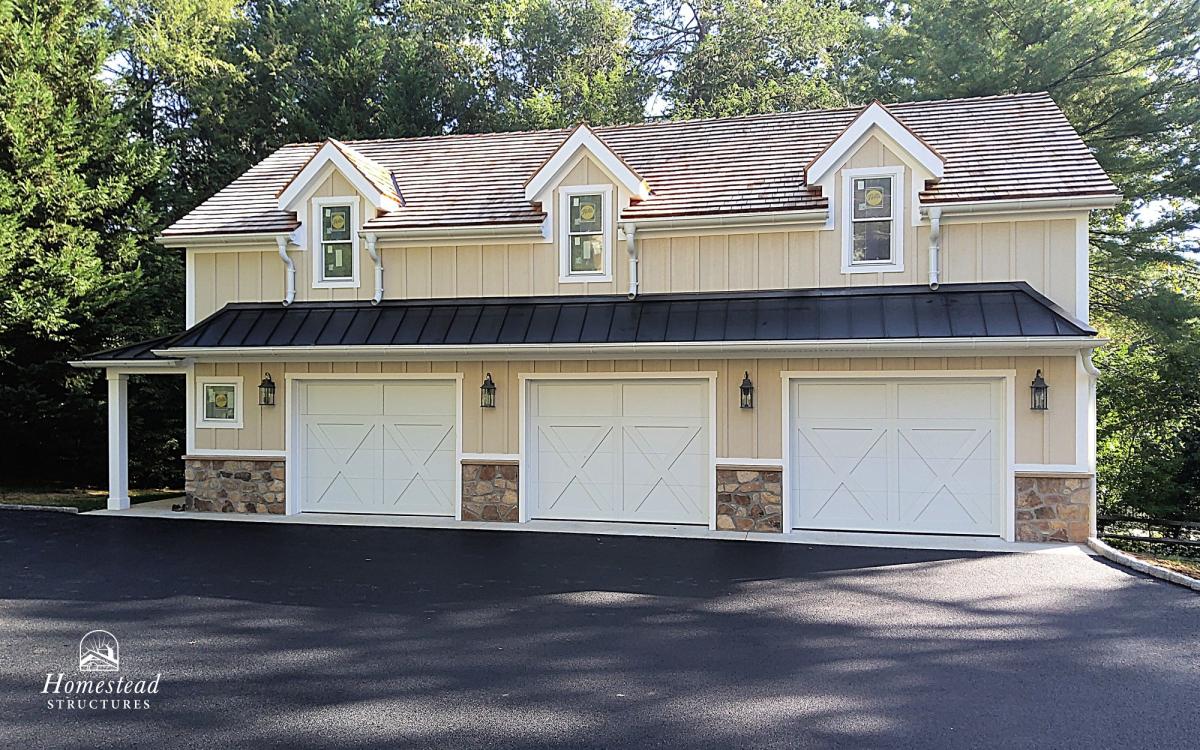 Amish-Built, High Quality Garages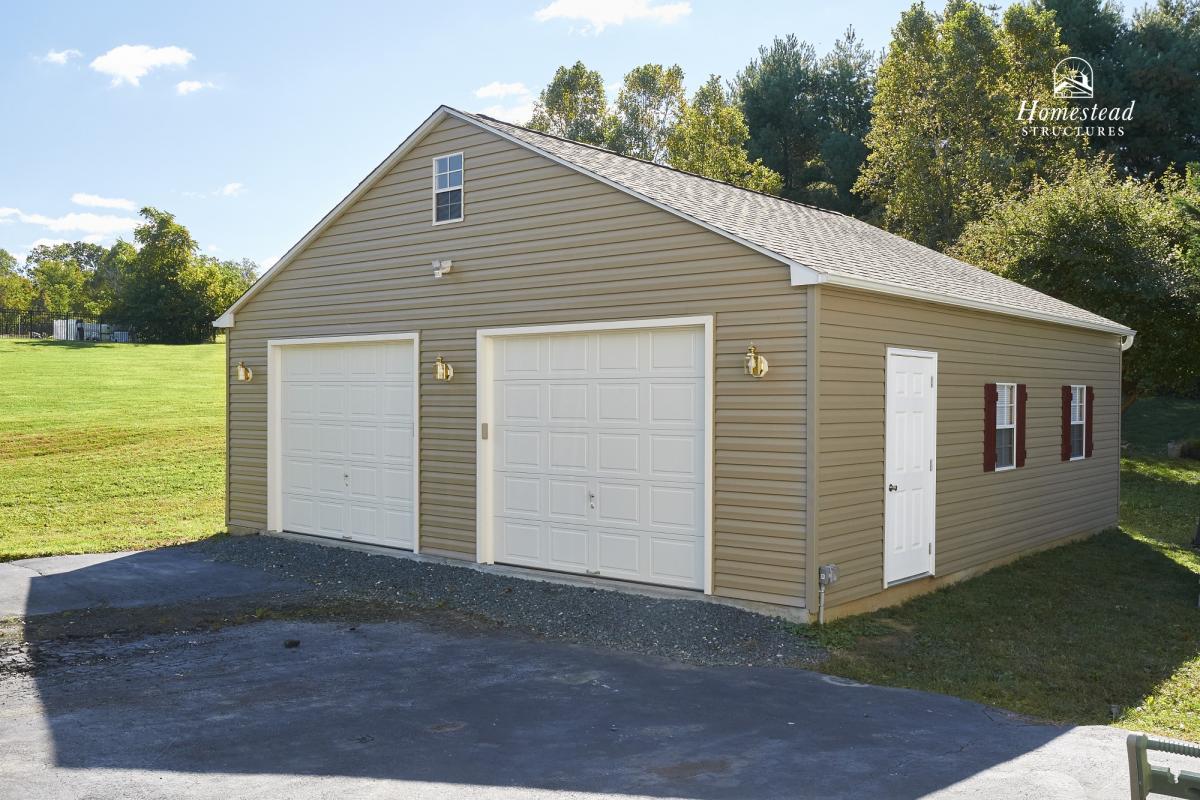 Built by Amish craftsmen in Lancaster County PA, your Amish garage is prefabricated and either delivered and installed on your property, or assembled efficiently on-site. That means you get to avoid most of the usual noise, clutter, and dirt of most home renovations. Your property stays clean and organized and ready for entertaining within days! We can work with your landscaper or pool contractor to coordinate projects to eliminate downtime so your project can be finished in the most efficient manner possible.