Dealers & Partners Welcome
Do you want to attract more customers to your lot?
If you're a seller of storage buildings and outdoor living structures, partner with Homestead to offer your customers unique and quality-build sheds, pool houses, garages, and much more.
We offer generous wholesale pricing and discounts to our dealers and customer service (for you AND your customer) is our #1 priority.
We're also looking to team up with referral partners. If you're a pool, landscape, or general contractor looking to offer your clients even more choices, we offer great referral commissions and marketing materials.
If you're interested in growing your business and working with Homestead Structures, please fill out the form or give us a call at 877-272-7252 to learn more about our dealer and referral program benefits.
You can also check out how much our customers love the combination of gorgeous design and high-quality construction that is a Homestead Structure.
Who Are We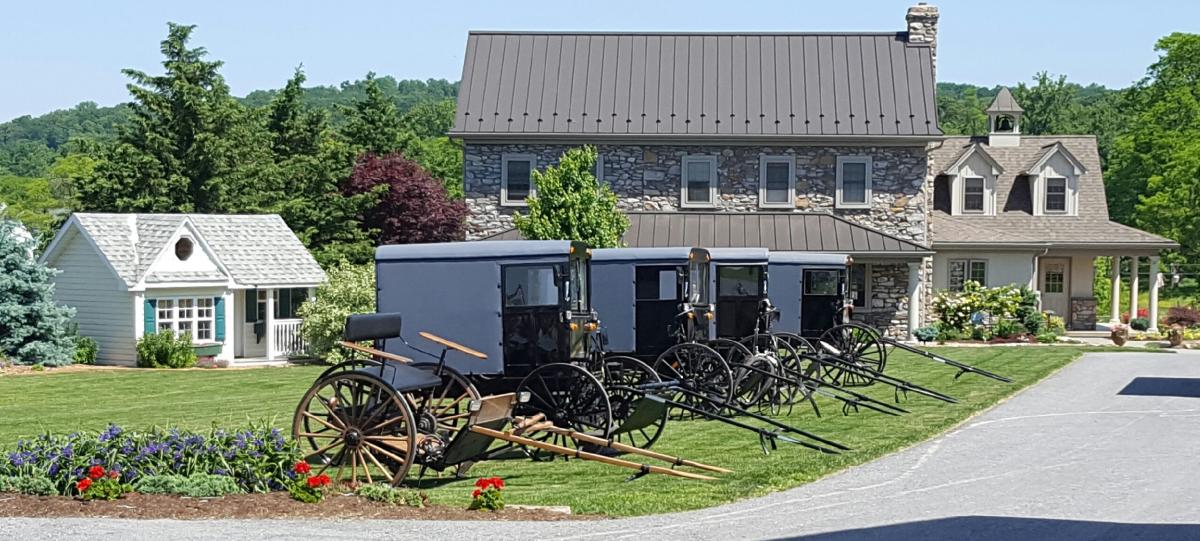 Homestead Structures is an Amish-owned business in Lancaster County, PA. We've been an official business since 2003, though our experience in building outdoor structures began as youngsters, in attending Amish barn raisings and helping out around our family farms.
We continue to expand our team of experienced craftsmen to offer our customers the quality they deserve and the design they want. Our overall goal is to continue to grow our business in a God-honoring way, by focusing on serving our customers, employees, and partners the best way we know how.
Learn more about Homestead Structures.
Ready to get started? Just give us a call or fill out the form!
Why Partner With Homestead Structures?
We specialize in providing our clients with the building of their dreams – we'd love to do the same for yours! We are a customer-focused company and would love to partner with businesses who feel the same. So why partner with us?
We offer complete flexibility in designs, including pool houses, pavilions, sheds, garages, tiny homes, barns, and more. If it's a backyard building, we can do it!
We offer great wholesale pricing and commission payouts to our partners.
We're a team of experienced builders equally in love with aesthetic design and quality, detail-oriented craftsmanship.
We offer a full range of services, including foundation, plumbing, electrical, delivery, and installation.
We offer educational summits, expert consultations, and more with our sales and digital marketing experts to help you grow your business.
We operate with honesty and integrity in all our dealings, business and personal.
Our dealers and partners are more than just business acquaintances – you're family.