Homestead Structures is a full service builder – and we do mean FULL service, because there's a lot that goes into choosing and installing the perfect structure to suit your needs. Our goal is to make your purchase process as simple and hassle-free as possible. That's why we can provide help for every stage of the process.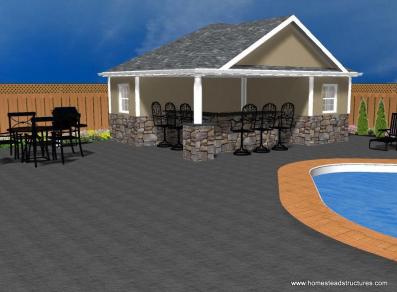 Design & Planning
From walking you through your options to providing 2D and 3D renderings of your new structure, we'll make sure your new structure will meet your functional and aesthetic needs.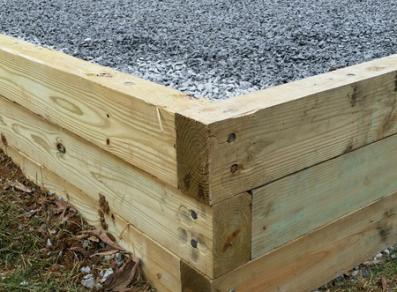 Site Prep
Whether you need help getting building permits; removing an old structure; or laying the foundation, plumbing or electrical for your new structure, we can provide a variety of services to prepare your property.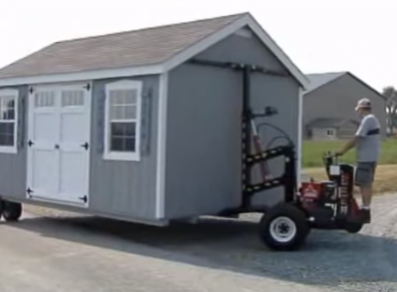 Watch Your Vision Take Shape
Building & Delivery
We can build your shed or pool house in our workshop and then deliver and install it quickly and conveniently. For larger structures, our team will build right on your land, allowing you to watch your vision take shape before your eyes.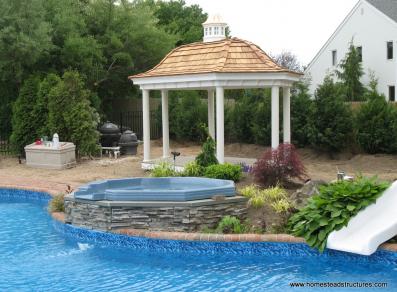 Complete your outdoor entertainment or storage space
Finishing Touches
Whether you need landscaping design, appliance installation, or interior design, Homestead Structures is happy to provide these services and more to complete your outdoor entertainment or storage space.
For storage & outdoor living solutions
Digital Brochures
Need a little inspiration for your new pool house, garage, or shed design? Download our digital brochures to see even more examples of our work, learn more about our process, and see all the options at your fingertips!