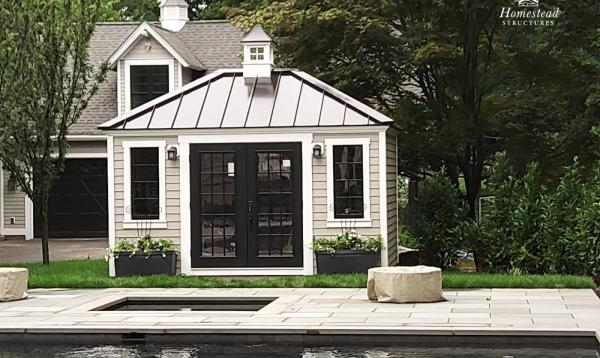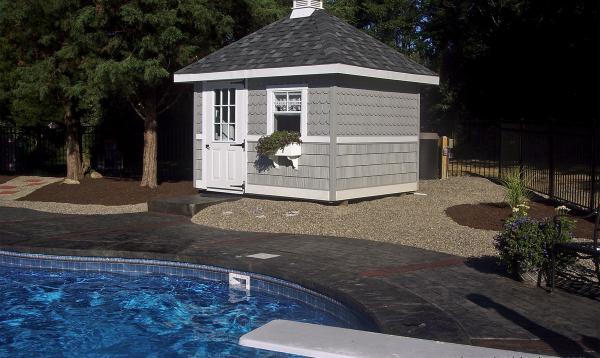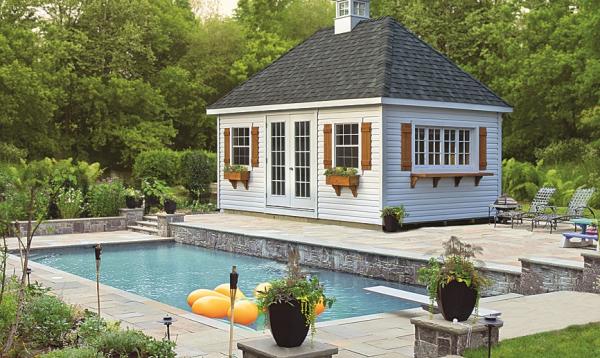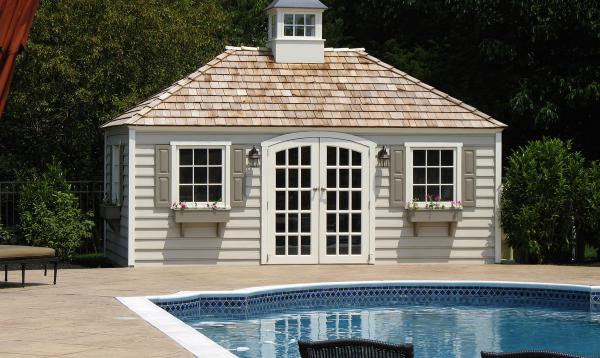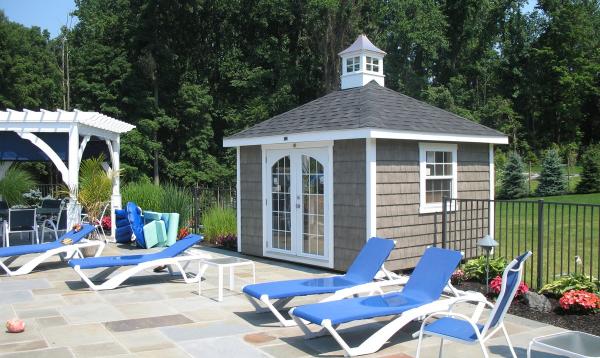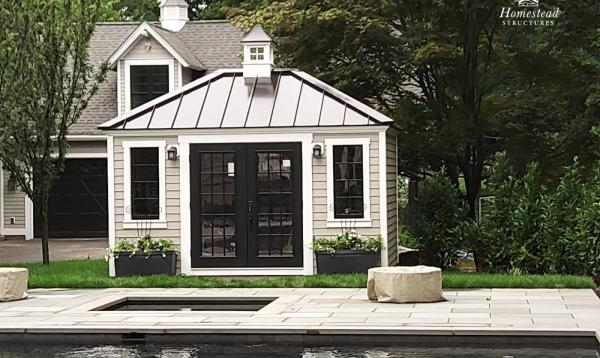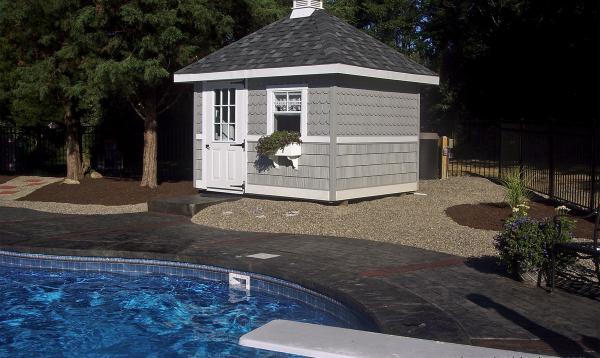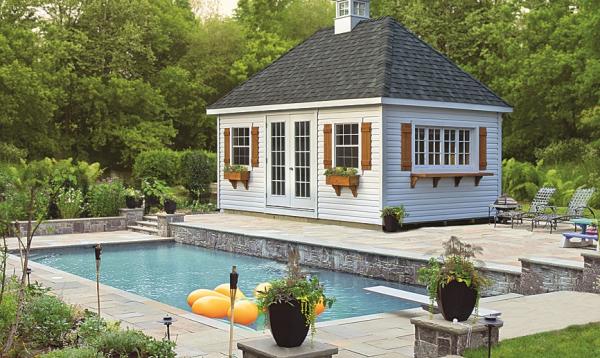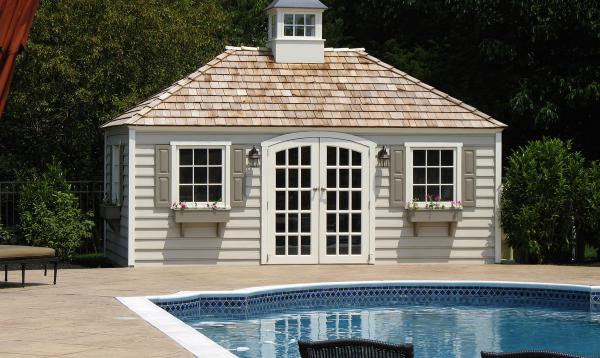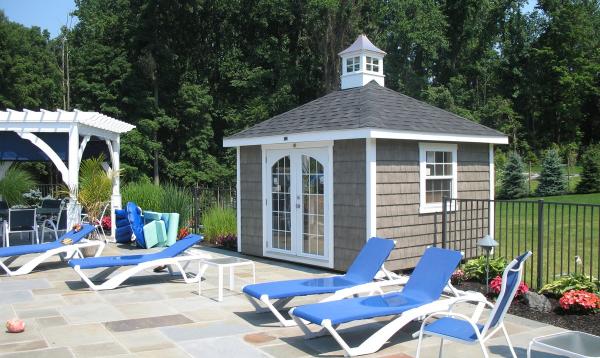 A proven classic, the Homestead Pool Shed blends the convenience of storage and functionality while creating a truly beautiful addition to your pool in traditional A-Frame or Hip Roof style.
Caring for a pool is a lot of work and takes a lot of supplies! A small pool storage shed to store the pool pump and filter, the cleaning equipment, and pool toys can help tidy your pool area and make it a more comfortable place to host family and friends. Choose some of our larger pool shedsto have room for storage, changing, and even a bathroom!
The convenience of an poolside shed will have you looking at your backyard space in a whole new light!
Specifications
Our Pool Sheds are based off of our typical shed models, including:
Liberty A-Frame or Hip Sheds
Classic or Laurel Hip Sheds
Premier Garden Sheds
Popular Options & Upgrades
Electrical Package
Cupolas
Extra Windows
Cedar Shake Roof
Vinyl Clapboard SIding
Custom Designed Pool Sheds
You can choose from standard shed styles or browse through our Pool Shed Album and our Pool House Options Page for more ideas. Our goal is to customize a poolshed exactly to your needs and wants! Our in-house design team will work with you on all the features and options, help you determine the right size, and can even create a 3D rendering of your pool shed so you can see exactly what your customized pool shed will look like!
Your new pool shed is the perfect place to store all those extras that come from caring for a pool - the supplies, equipment, toys, etc. Not to mention your typical lawn equipment, including lawn mowers, patio furniture, and poor. A new pool shed can add beauty and functionality to your poolside, keeping all those pool extras organized for when you need them!
Available Sizes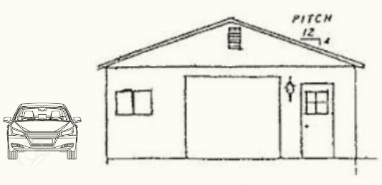 8 x 10 - 8 x 12 - 8 x 14 - 8 x 16
10 x 10 - 10 x 12 - 10 x 14 - 10 x 16- 10 x 18 - 10 x 20
12 x 12 - 12 x 14 - 12 x 16- 12 x 18 - 12 x 20 - 12 x 22 - 12 x 24
14 x 20 - 14 x 22 - 14 x 24 - 14 x 26 - 14 x 28 - 14 x 30
Custom Sizes are available
Amish-Built, High Quality Pool Houses
Built by Amish craftsmen in Lancaster County PA, your Amish Pool House is prefabricated and either delivered and installed on your property, or assembled efficiently on-site. That means you get to avoid the usual noise, clutter, and dirt of most home renovations. Your property stays clean and organized and ready for entertaining within days! We can work with your landscaper or pool contractor to coordinate projects to eliminate downtime so your project can be finished in the most efficient manner possible.