Garages
Your most easy-to-access storage for everything from cars to messy projects.
Custom-Designed Amish-Built Garages
Some things just don't belong in your house or shed. It belongs in a garage!
Not sure where to store your car or truck?  In need of a place to work on that large or messy hobby? Looking for more space for a man cave, workshop, or office space?  
A detached garage is your most flexible and spacious storage option for you home.  Whether searching for a 1-Car, single wide garage or a 2-Car double wide garage, Homestead has you covered with flexible garage designs. 
Our garages are built with construction grade materials and techniques, so they last the life of your home. Our helpful design crew is standing by to make sure you get the garage you're looking for. Contact them at 877-272-7252 to start about your garage project and get a free quote and consult.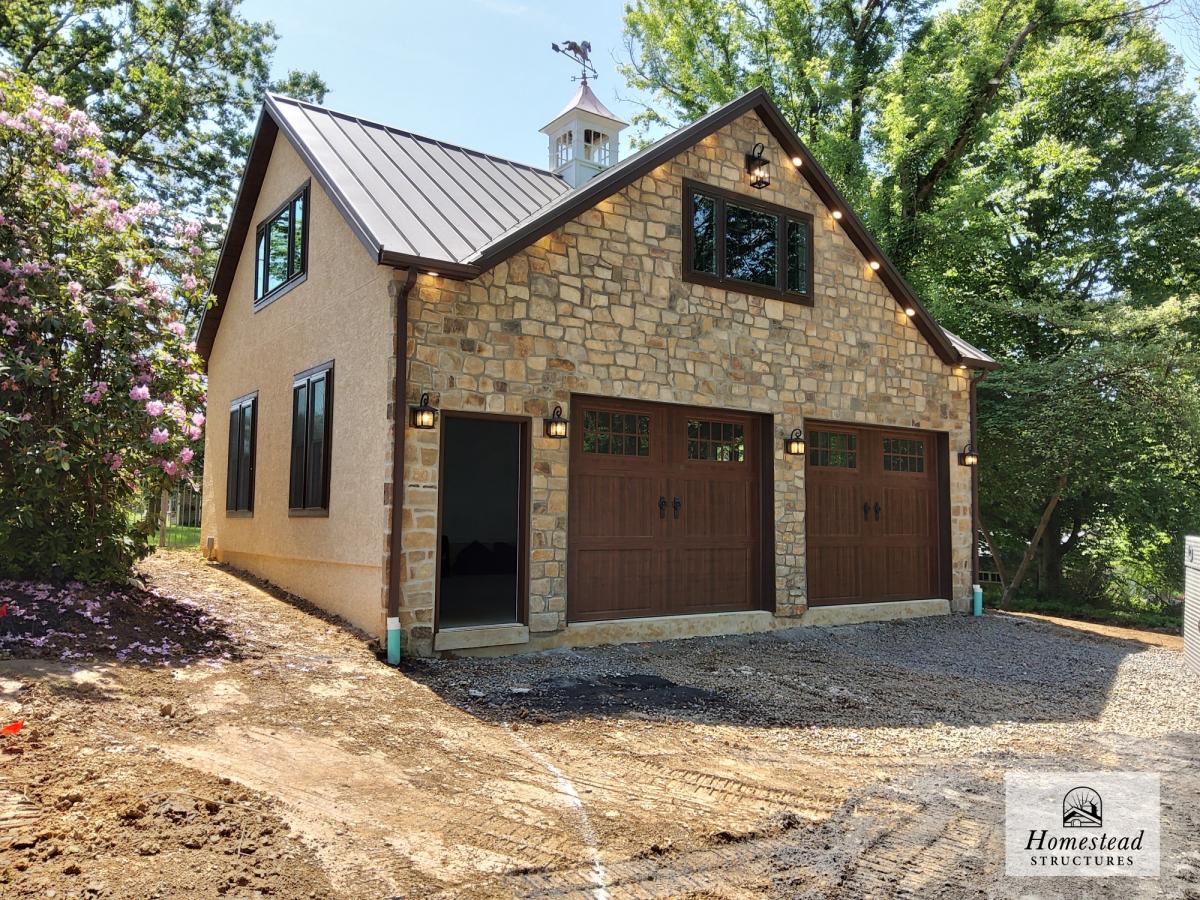 We decided to add a garage four years after remodeling our home. We contacted Homestead Structures because they had built a detached garage at another house for us before and we knew the quality of their work. This time we wanted the garage to be attached to our house, though without direct access. We also didn't want it to look like the garage was an afterthought or an add-on.  We wanted it to look like it was part of the original house with all the Adirondack touches the house had.  We couldn't be more pleased with the result. Homestead Structures did a beautiful job on our garage and included all the custom features we wanted, including a 3' overhang that allows us to exit the garage and walk onto the porch without going out into the rain or snow. The garage fits seamlessly into our mountain home and we are so happy with the quality of workmanship, materials, and the ease of dealing with the wonderful folks at Homestead Structures. 

 

- Richard & Sue Kratzinger
When you start running out of space…  call 877-272-7252 to talk to the experts.  A garage is one of best ways to increase your functional space and add value to your property.
Whether you're looking to keep your car or truck safeguarded or you're looking for a large workspace for messy home projects and hobbies , a new single or doublewide garage can make a great addition to your home.
Some tips on designing your new custom garage:    
No garage is too large.      

Garages inevitably fill up.   Easily make your garage larger (fit more cars) or higher (try a two-story garage) to future-proof your growing storage needs.    

Design your garage for what you want to use it for:

 Can & truck storage
That man cave you've always dreamed of
A workshop to pursue your hobbies
A home office or workspace
Your new small business
Extra guest quarters

Choose your materials and colors.

Will your new garage match your home or will you choose a new, complementary design?
With such a multipurpose structure, it is important to design your garage based on what you plan to use it for. We'll help guide the process to ensure you get everything you need in your new garage.  Get a detailed, catered custom garage design to perfectly match your requirements.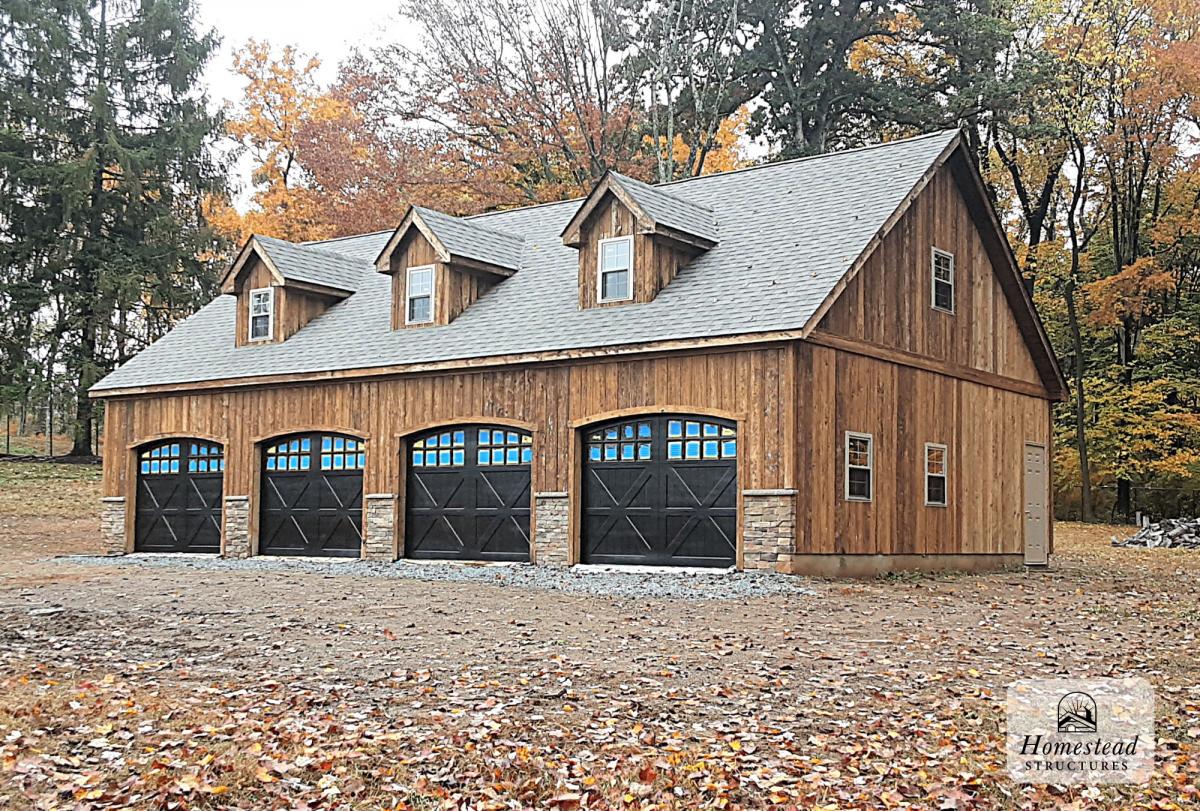 Need Financing?
Homestead offers payment plans and has partnered with Light Stream in order to offer you a variety of payment options for your new pool house or outdoor living structure.
Need Inspiration?
Browse our photo gallery to find inspiration for your pool house design and see for yourself the hand-crafted appeal of our custom structures.