Our goal is to make the set up of your new pool house, shed, or garage as stress-free and efficient as possible. For smaller buildings, we will prefabricate your structure on our site in a controlled environment for best results and deliver it complete and ready to be placed on its' prepared foundation. For larger, more complex structures, our team of expert builders will build your new shed or structure right on site, or prep in a controlled environment to keep noise, dust and debis to a minimum, allowing you to see the building take shape before your eyes.
If you're a DIY-er who loves working with their hands and enjoying the fruits of your own handiwork, many of our pavilions, sheds, pool houses, and garages are available for sale as kits. You can purchase your pool house or shed kit and we'll make sure all the materials and plans are delivered to make your building process as smooth as possible!
What to Expect for Delivery of a Pre-Fabricated Building: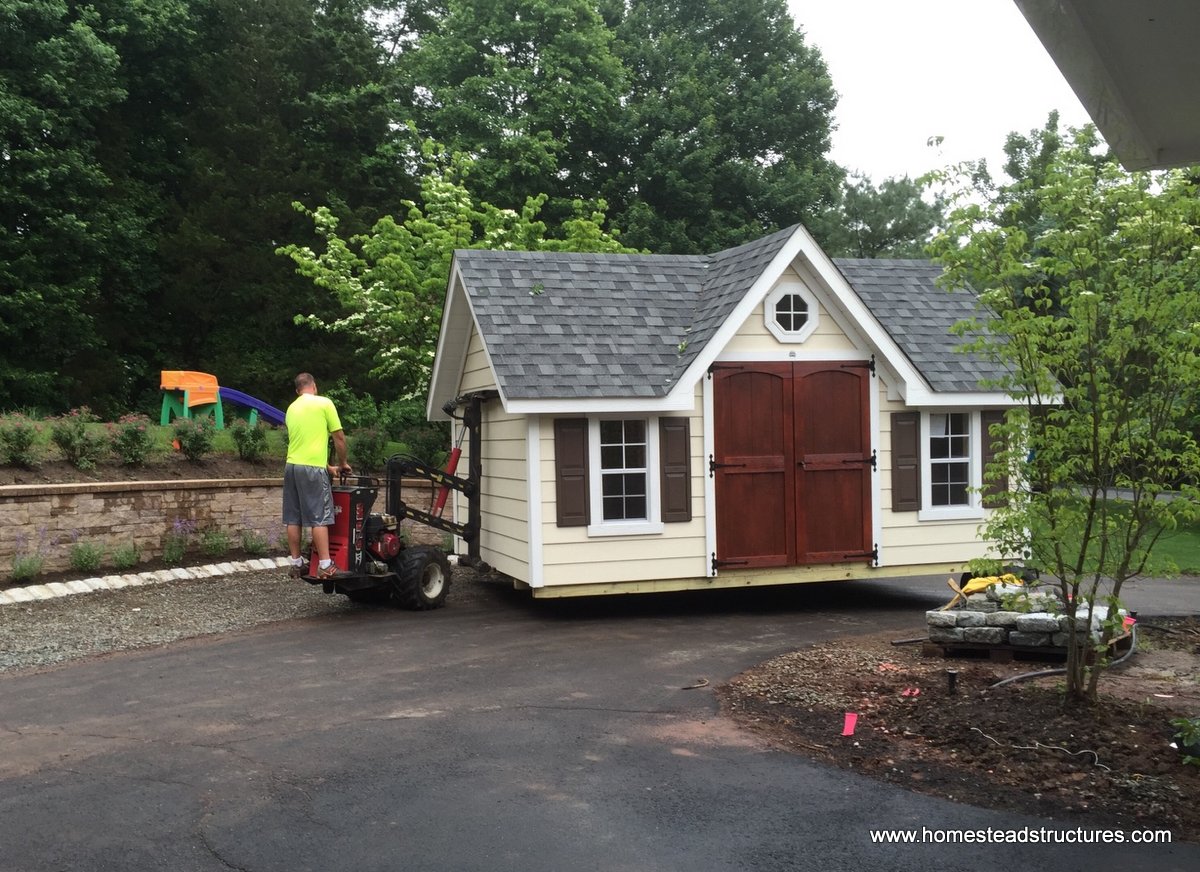 Once you've chosen your structure, you'll receive a call to schedule the delivery date. We make sure you know exactly when to expect your structure before we even begin production!
One to two days before expected delivery date, you'll receive a confirmation call, text or email.
On the scheduled day of delivery, the driver will call 30 minutes to an hour before arriving with your pre-fab building. From there, you can direct us to the foundation where the building will be placed.
In many cases, we'll use a MULE forklift to drive and place your structure on its' foundation.
A Note About the MULE
The MULE forklift is an awesome little machine that allows one driver to place your shed or building with minimal impact to your property. Because of its small size, we can use it to put your structure in tight or hard to reach areas. And that means no big truck having to drive over your lawn and into your backyard!
What to Expect When Your Shed or Pool House is Built On Site:
Larger, more elaborate structures can be built on site, allowing you to witness the skill, care, and expertise that goes into a Homestead Structure. When building your structure on your property, you can expect 3-4 crew members to handle things.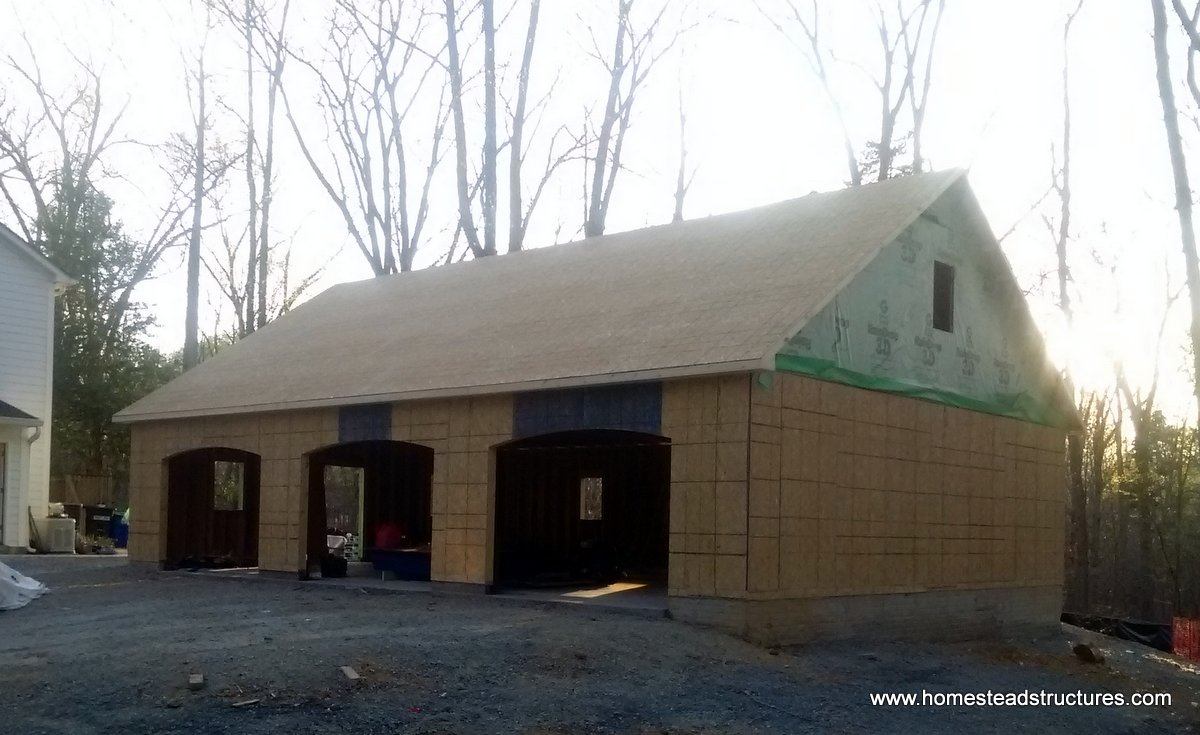 Here's a few points about building your structure onsite:
The crew (usually 3-4 builders) will typically be onsite between 7AM and 9AM (this can vary depending on the schedule set up) with raw materials to cut what they need at the site. They can also simply bring the pre-cut materials to construct on the site - it's your choice! 
Your Crew foreman will provide daily updates to you, so you'll ways know where we're at in the process.
The job site will be cleaned at the end of each day, as needed.
The job schedule is weather-dependent and depends on other jobs to stay on schedule.
How Can We Help?
If you have any questions about the delivery process or you're ready to get a free quote, call us at 877-272-7252 or contact us here.