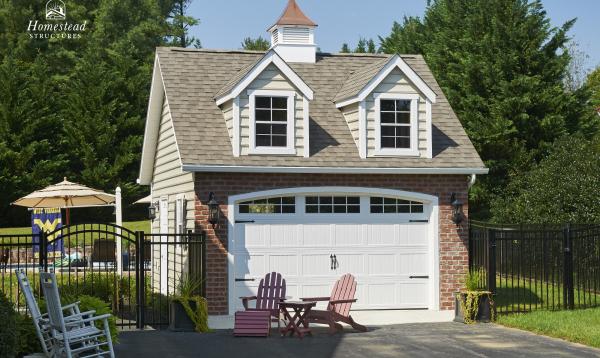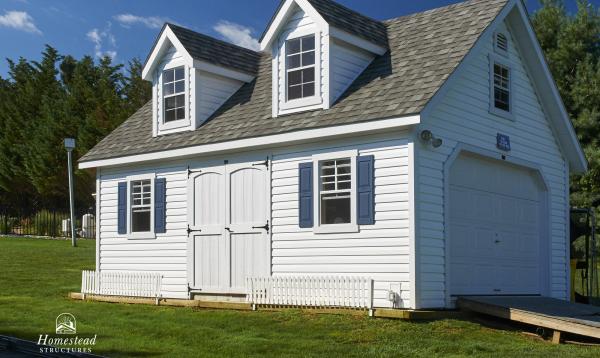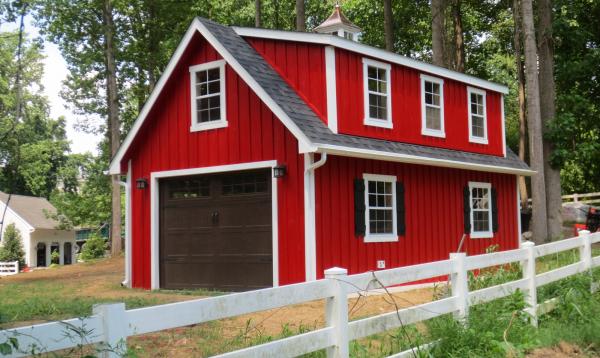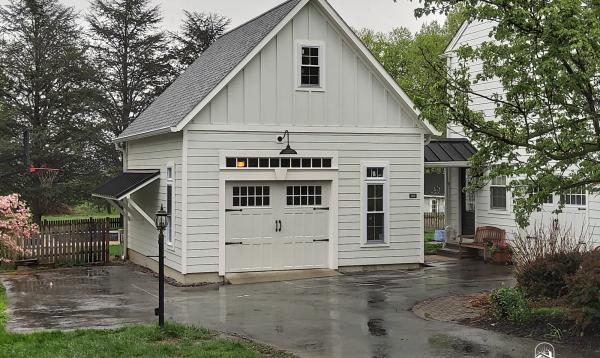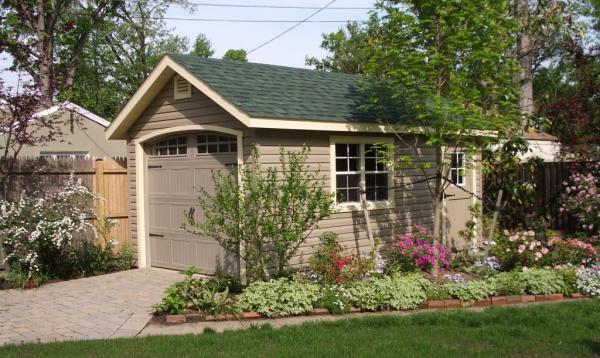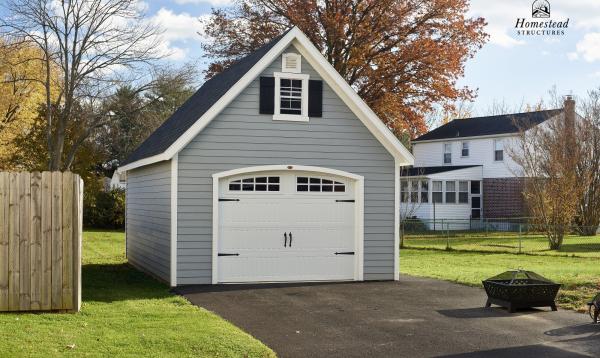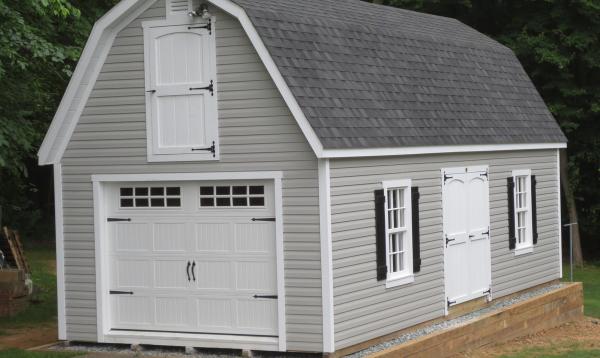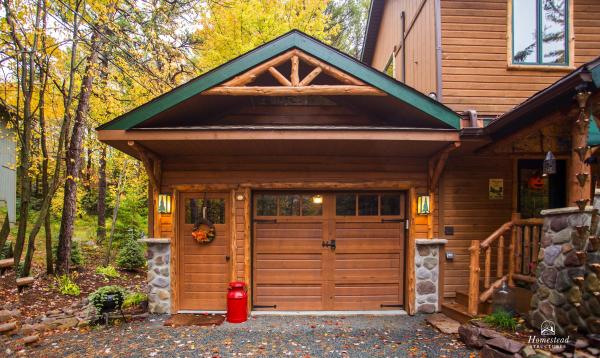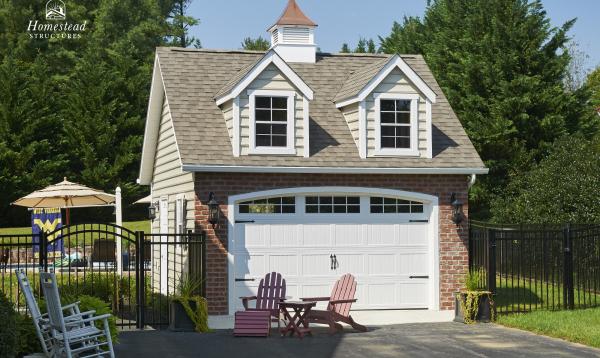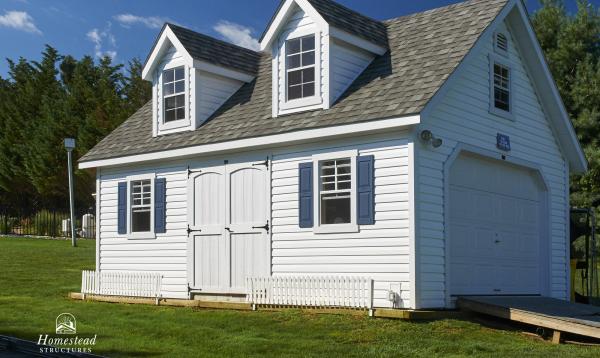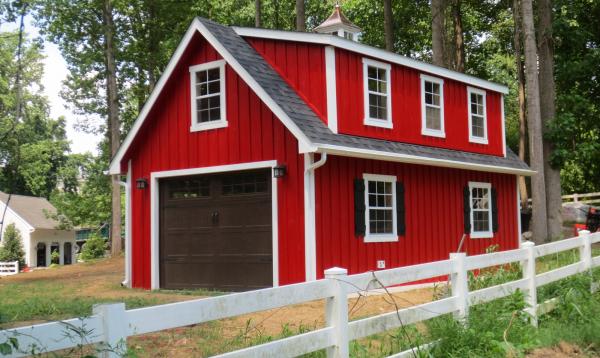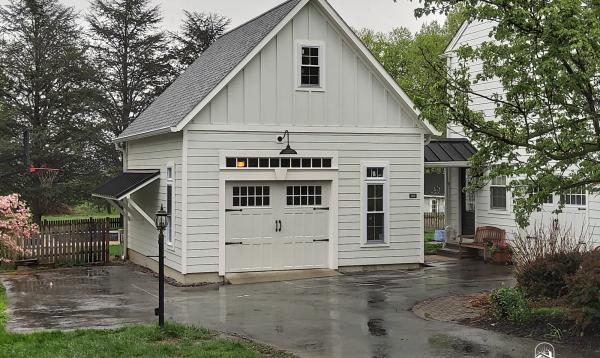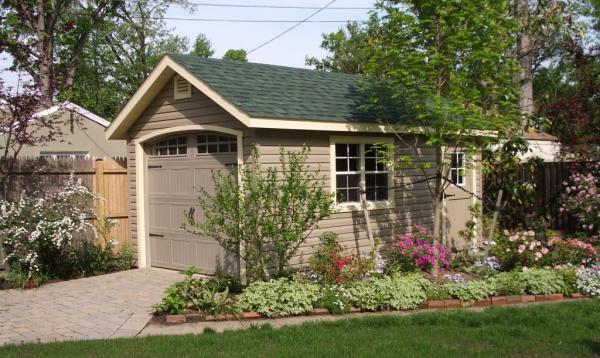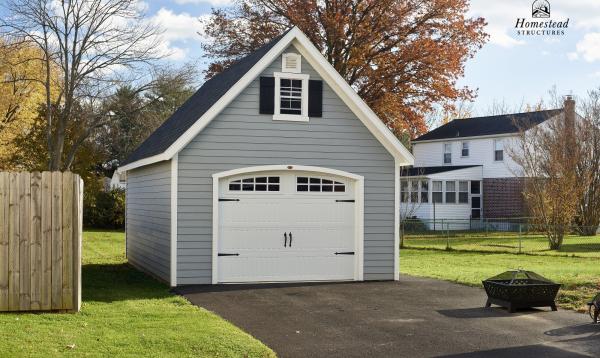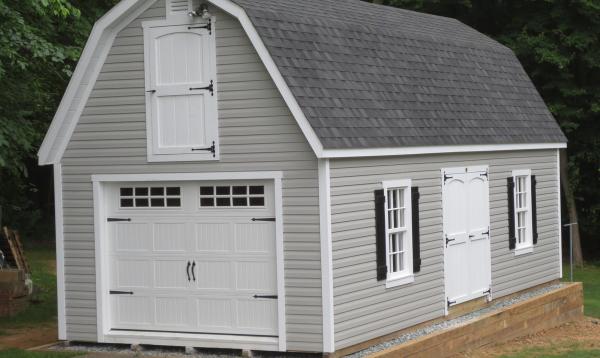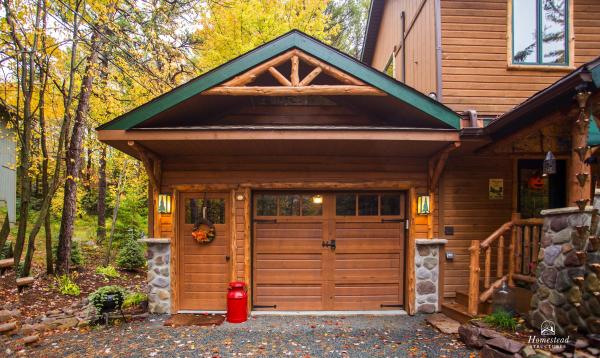 If you're in need of affordable storage space and protection for your car or vehicle during harsh winter worry, Homestead Structures has the solution! A 1-car detached garage can give you all the extra space you need at an affordable price.
Find a place for your gardening tools, lawn mower, recreational equipment, and of course, the car, while adding value to your home or property as well.
Specifications
Our 1-Car Liberty Garage comes standard with:
A-Frame  Roof with 12/12 Pitch (Dutch/Gambrel also available)
10" Overhang
7'1" Wall Height (A-Frame or Dutch Roof)
DuraTemp or Vinyl Siding
Plywood Floor
(1) Solid Garage Door
(1) 3' x 78" Single Classic Door
(2) 24"x36" Windows with Screens
Shutters & Window Trim
Door & Outside Corner Trim
Facia & Rake Trim
Classic Gable Vent or LP Soffit Vent
30 Yr. Architectural Shingles & Tar Paper
2nd Story Loft Storage with Stairs & Handrail
Popular Options & Upgrades
Electrical Packages
Upgraded Garage Doors
Timber Frame Accents
Epoxy Flooring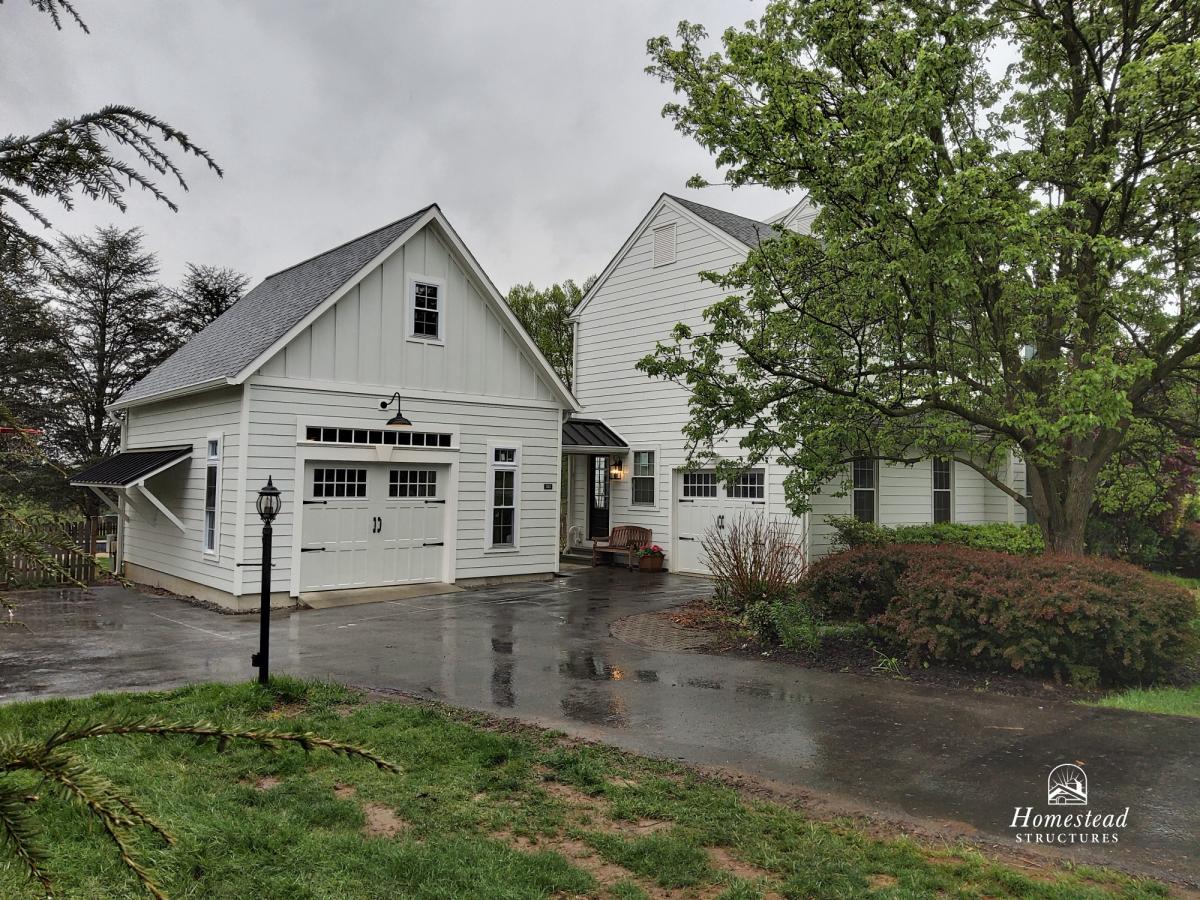 Harsh winter weather can damage a car over time. Cold weather can thicken fluids, take a toll on your tire pressure, and kill your battery. Keeping your car inside a garage can help relieve these issues since the car is kept out of the worst of the cold.
We want to make sure you have the perfect garage to fit your needs, whether it's for extra storage, a work area, or protecting your vehicles.
Homestead is able to custom design your garage and provide a 3D Rendering Image of how your garage will look, plus provide 2D Drawings needed for permit approval. A custom garage can be as simple or as elaborate as you want it to be.
Do you need even more space? Check out our two story garages!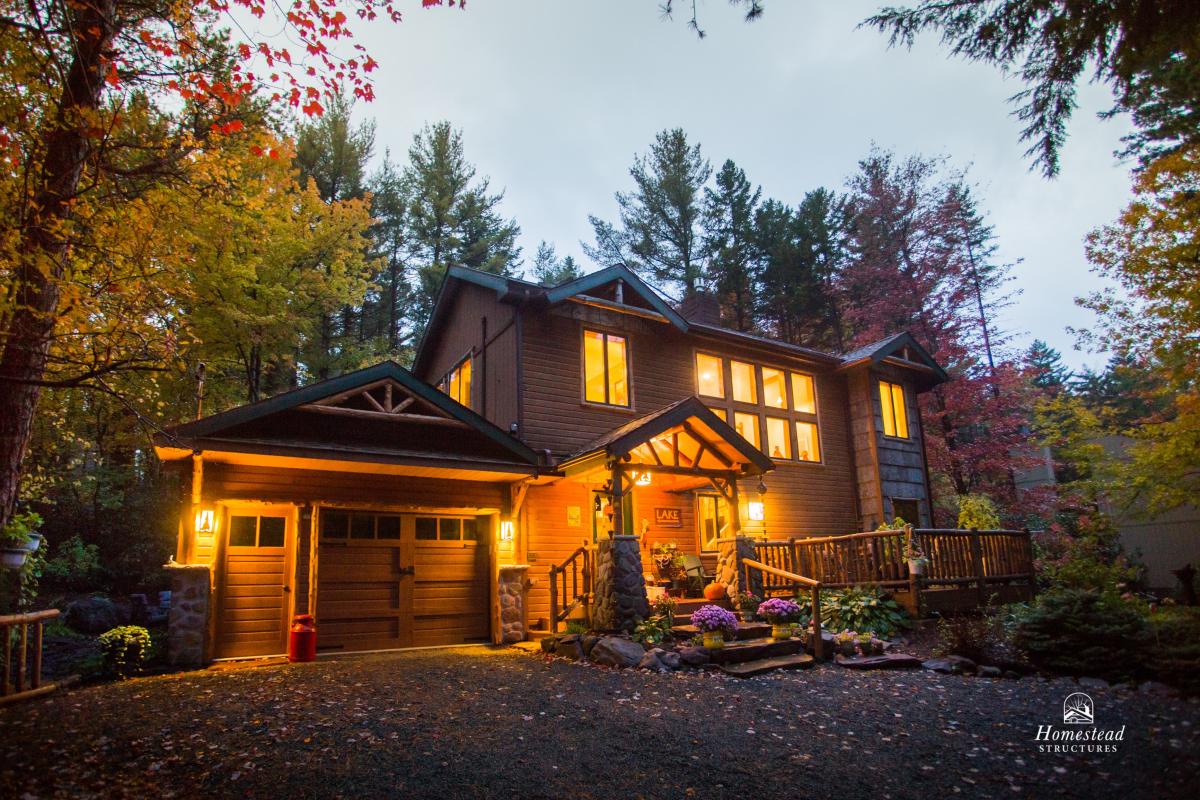 Your Amish-built garage can feature a classic a-frame style roof or a simple dutch barn style roof, or, if you like something different, a completely custom style roof. We also have a variety of gorgeous garage doors styles to choose from to give your garage a distinctive and unique look.
Choose  the numbers of windows and their size and top off your garage shed with a cupola or weather vane for something a little extra. Homestead garages are available with vinyl siding, DuraTemp siding, Hardie Plank or Pine Board and Batten, (or siding of your choice) so your garage can be an attractive addition to your backyard. We can match your house siding so your detached garage blends seamlessly with the rest of your home. 
The options are endless and a custom built garage just for you has never been easier!
Amish-Built, High Quality Garages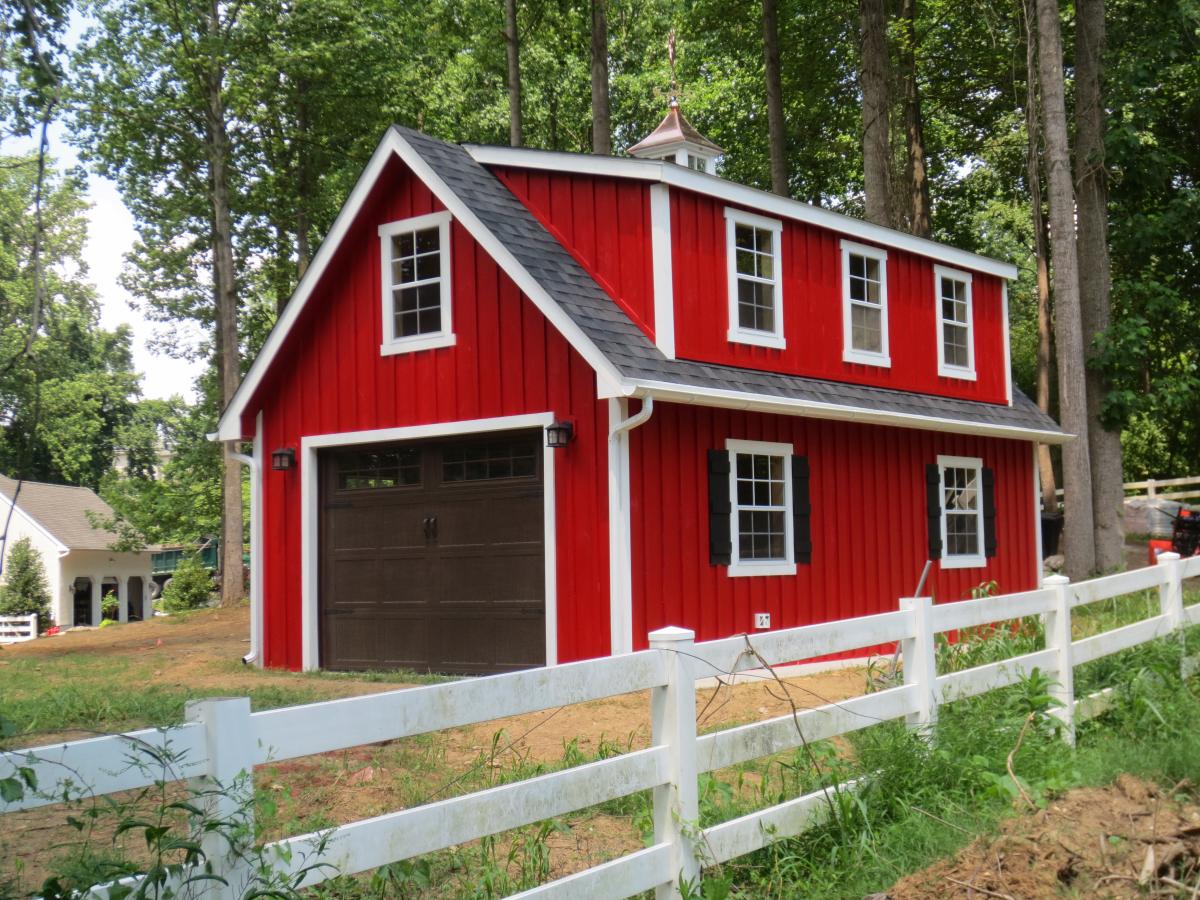 Built by Amish craftsmen in Lancaster County PA, your new garage is prefabricated and either delivered and installed on your property, or assembled efficiently on-site. That means you get to avoid the usual noise, clutter, and dirt of most home renovations. Your property stays clean and organized and ready for entertaining within days! We can work with your landscaper or contractor to coordinate projects to eliminate downtime so your project can be finished in the most efficient manner available.