Ashley | Nov 11, 2021
Sharp, clean architectural lines. Flat roofs with broad overhangs. Huge windows, tall ceilings and open floor plans. Lots of glass and metal accents with neutral colors.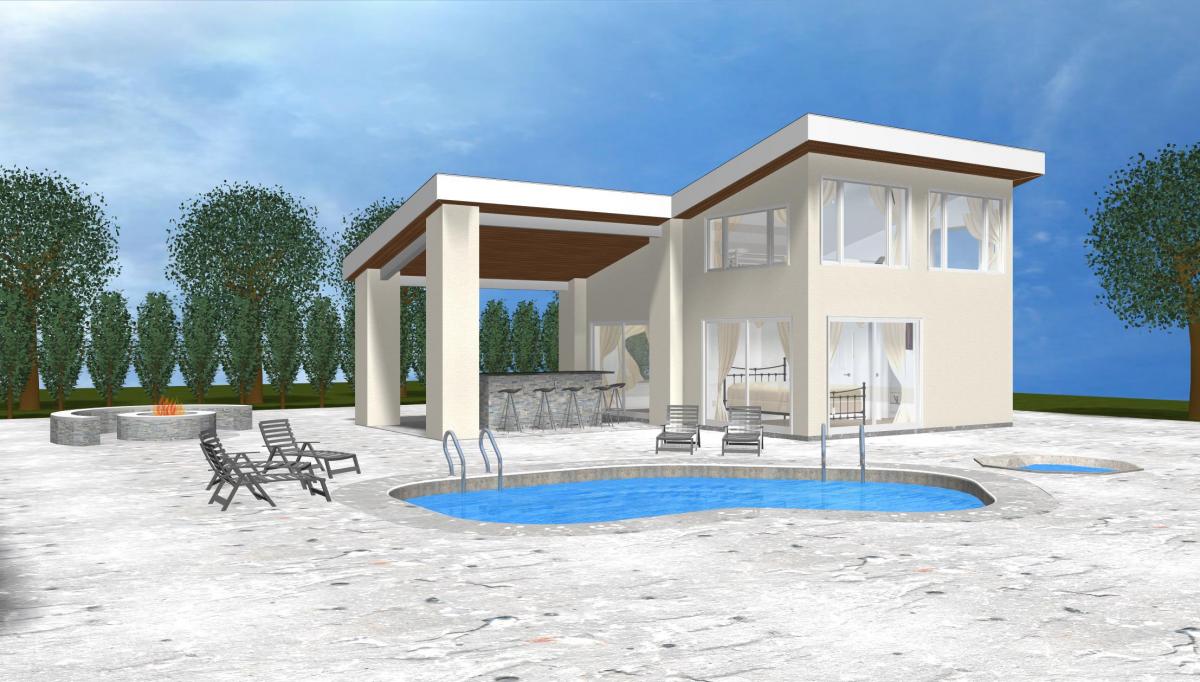 These are just a few if the characteristics that define modern architecture. And just a few of the characteristics we've added to our new modern pool house design.