Ashley | Nov 11, 2021
Sharp, clean architectural lines. Flat roofs with broad overhangs. Huge windows, tall ceilings and open floor plans. Lots of glass and metal accents with neutral colors.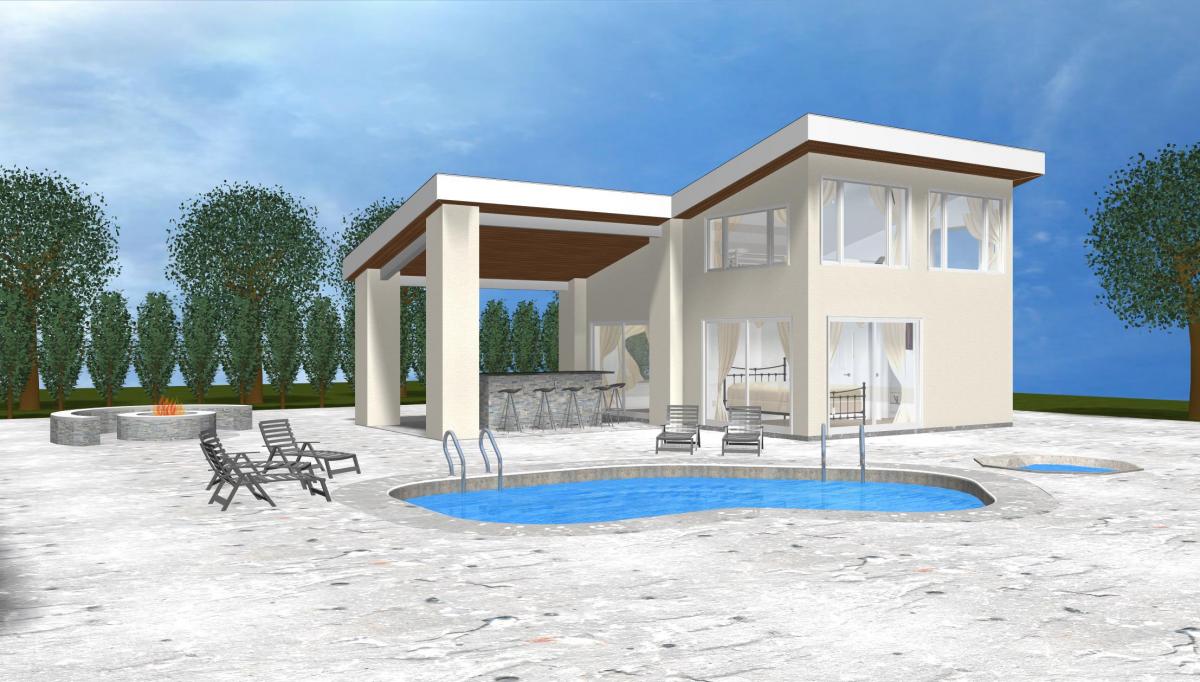 These are just a few if the characteristics that define modern architecture. And just a few of the characteristics we've added to our new modern pool house design.
One of our design consultants took on the project of designing the perfect modern pool house, because, as he says, "It's important that we showcase our ability to imagine and create anything for anyone that desires this level of outdoor living."
Inspired by gorgeous city skylines and breathtaking NYC penthouses, our modern pool houses feature lots of open space with cathedral ceilings, huge class windows, a luxurious master suite with bathroom, a loft lounge with a view, a convenient kitchen space as well as an outdoor dining area with bar seating.
Enjoy our 3D design and walkthrough video to get a sneak peek at the newest design in our arsenal. This design features a 16' x 24' 2 story pool house with attached 16' x 12' pavilion.
Modern Pool House Ideas and Specs
Your modern pool house can include any options and upgrades you have in mind. From siding and roofing materials to window style and interior appliances, the sky's the limit when it comes to your pool house design.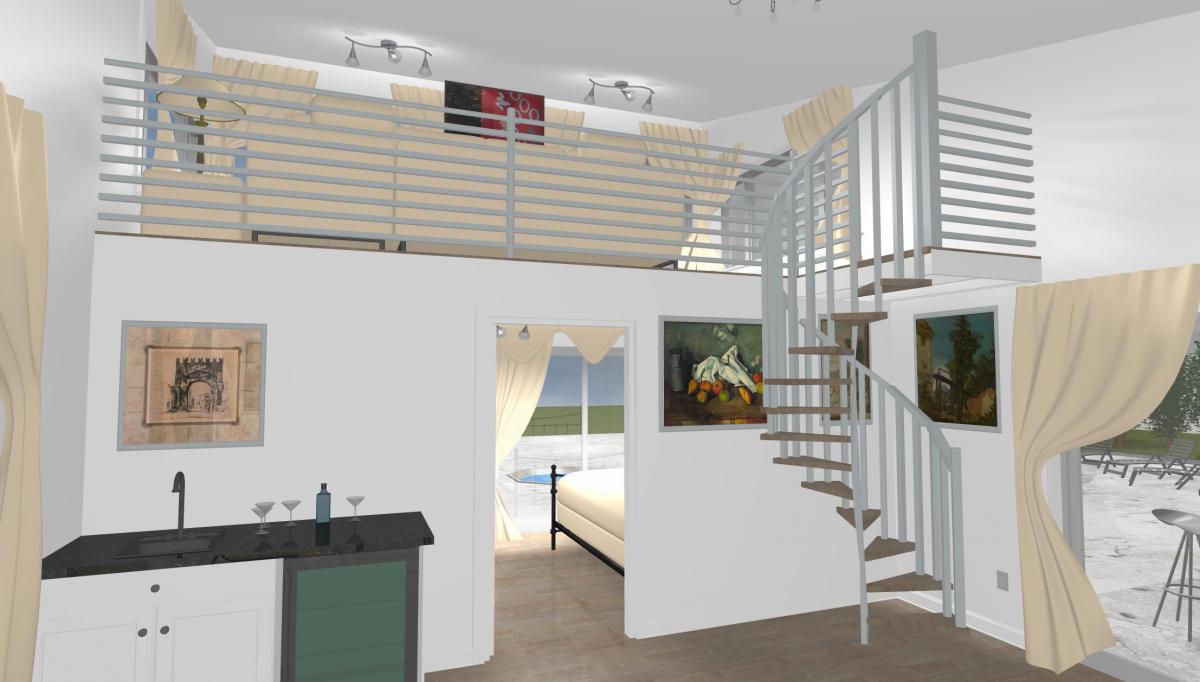 Some of our most popular options and materials are:
Hardwood floors
Recessed Lighting
Custom metal light fixtures
Oversized glass windows and sliding doors
Marble or granite walls
Metal railing and accents
Oversized interior fireplace
Upgraded kitchen appliances
Modern style furniture and décor
Concrete or stucco exterior
Balcony with glass railings
Exterior accent lighting
Attached concrete pavilion
Custom outdoor cabinets and bar in colored steel
Modern Pool House Cost
The costs of a modern pool house are going to vary depending many factors, including the size/dimensions, chosen materials, and options/upgrades included. The pool house feature in our 3D rendering would ballpark around $250,000 - $350,000.
Here at Homestead, we want to help you design your perfect outdoor living space. Browse our website for more inspiration, or if you know what you're looking for in a new pool house, give us a call at 877-272-7252 to get a quote.