Ashley | Apr 29, 2020
Vacations are great and we all need them but turning your own home into a staycation can be just as rewarding. Furthermore, it's more affordable and less stressful. The summer is almost here and with all the new regulations regarding COVID 19, it is important to adapt and make the best out of it while staying home.
Creating a staycation atmosphere in your own home to unwind and reset might be a great option this summer! With these staycation ideas, you can make your weekend getaway ideas work and give your home that relaxing resort feel!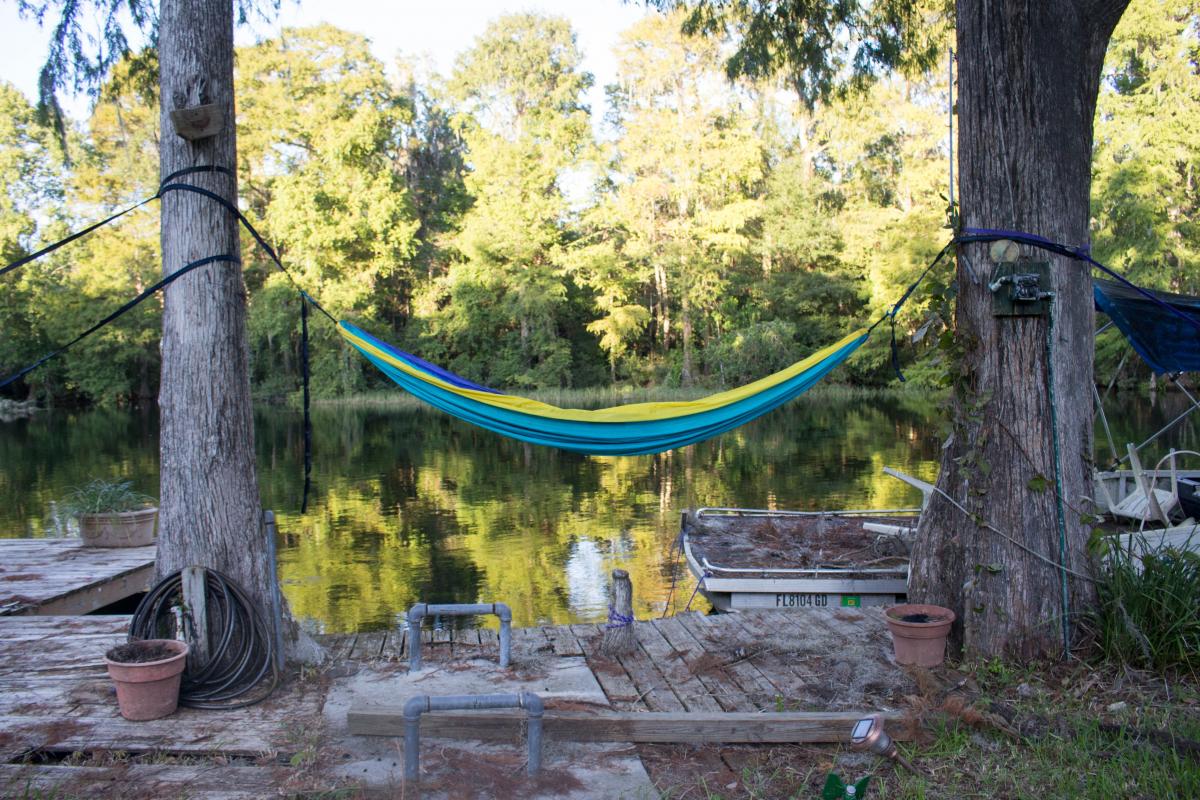 1. Hang a Hammock
Just like at a vacation resort, your backyard or garden escape should offer comfy touches. Yes, hard benches make nice short-term perches, but what about long-term comfort? A great way to make your backyard relaxing is hanging a hammock. A cozy hammock lets you rock while enjoying an outdoor afternoon snooze or catching up on your favorite books and magazines. All you need to have are two sturdy trees with enough space in between.

2. Get a new pavilion for your backyard
With a pavilion, you can create the ultimate outdoor living space. This allows you to enjoy your backyard or garden on hot days by staying cool in the shade. Pavilions provide great flexibility to spend time outside, no matter what the weather's like. They add an amazing touch to your outdoor space and provide you a nice atmosphere to spend time with your loved ones.
Playing games, eating lunch or dinner, or just sitting together and talking about life - A pavilion suited to your taste will help you create a beautiful backyard oasis.
3. Build a relaxing fountain
There is nothing more relaxing than the sounds of a babbling brook. With a fountain, you can create those same sounds that allow you to feel like you are sitting next to a river under the stars. All you need is a pump, a few large stones, and plain water and your dream oasis can come to your home.
A DIY fountain is cheaper than traveling somewhere far and still gives you the perfect amount of soothing sights and sounds to get that relaxing and calming feeling of a vacation. Or, go the extra mile and install a small pond in your backyard, creating a whole relaxing ecosystem that your kids will love spending time near. You can fill it with koi fish, frogs, and watch as other wildlife move in and transform your backyard into a wildlife refuge for our animal friends.
4. Add a custom pool house for your poolside
If you've got a pool, it's always a great idea to add a custom pool house that turns your backyard into a staycation paradise. It gives you space to enjoy quality time with your family and friends and gives you more relaxation by your poolside.
Homestead Structures offers handcrafted, custom pool house designs that allow you to build a bar next to your pool or create an outdoor kitchen or a lounge area with a grill to make your personal backyard retreat.
5. Decorate your porch like your favorite vacation destination
Now that it's getting warmer and nicer outside, it's time to get your porch cleaned and ready for summer. Even though you might not be traveling this year, don't you still want to have that feeling of being far away and get those feel-good vacation vibes?
How about decorating your porch like your dream vacation destination? Whether you like it exotic, tropical or boho - get those bamboo chairs, white curtains, tribal pattern pillows, plants and lights that create that atmosphere.
6. Create an art studio
Do you like to paint? How about adding a custom she-shed (or he-shed!) in your backyard and turning it into your art studio? Another way of getting the ultimate workshop space you need is a custom-build garage. This summer is the best time to bring your vision to life and make your dreams come true. Work on your biggest passion from home and have fun painting all summer in your very own custom hobby shed.

7. Make your backyard a kid's dream staycation
Nowadays kids don't spend nearly enough time outside. Instead they spend hours in front of a digital screen. Do you want to create a backyard place that your kids will love to spend time in? Try incorporating some fun elements, such as a custom Zip Line, a trampoline, a sandbox, chalkboard walls, a treehouse or other fun toys that your kids will love.
Another great idea to create that vacation-vibe in your own home is to go camping in your backyard. Set up a tent, buy some food to barbecue, play music, decorate the space with nice lights and enjoy time together outdoors. Sing, eat and play together and have that family quality time that you would have on a real vacation.  
Create your dream staycation paradise
Customizing your backyard and creating that relaxing good-vibe atmosphere allows you to enjoy your vacation in your own home without the expenses, stress and all the planning that comes with a getaway vacation. Bringing your paradise home with you is the first step to a perfect staycation.