Ashley | May 20, 2020
With summer fast approaching, many people are looking to spruce up their backyard space. Pergolas are one of the most elegant ways to enhance your back yard aesthetically. These wood or vinyl structures look amazing and can help provide some shade during the hot summer days. Many people use them to give their outdoor living space  an air of old world sophistication and charm.
If you've been thinking about getting a pergola recently, you're not alone. There are five reasons, in particular, why a pergola might be perfect for you and your backyard.
Pergolas Are Beautiful Backyard Ornaments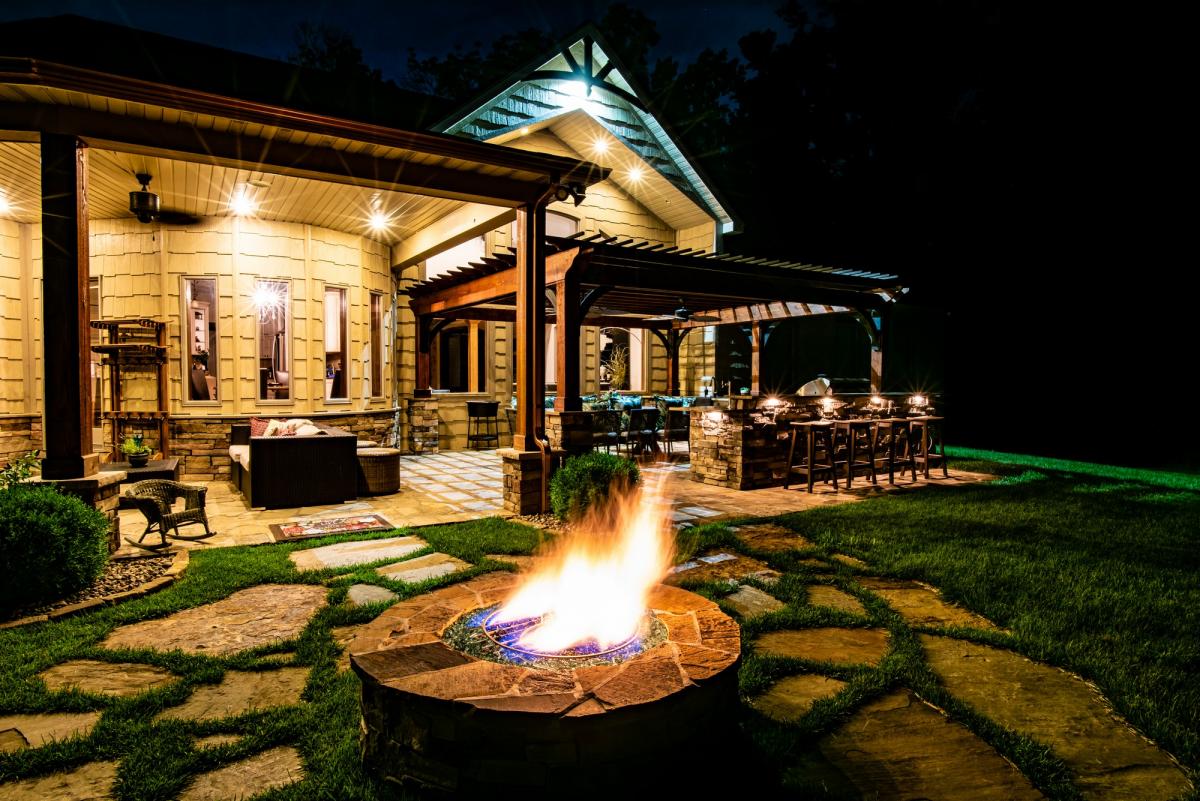 There's no denying that pergolas look fantastic. They're often associated with luxury venues, like weddings or hotels. Their simple structure lets light radiate down through the top while providing just a little bit of shade for people underneath.
Additionally, pergolas come in many different sizes, colors, and builds. Some are dark and provide a stark, beautiful contrast to lighter colored buildings. Others are white and look like an extension of other structures (this design happens quite a bit with pergolas attached to pool houses and other buildings).
No matter the design, pergolas add charm and decor to any backyard setting.
They Enhance Home Value
The addition of a pergola is almost guaranteed to enhance the value of your home. Real estate agents frequently point out these additions to prospective buyers when they give a tour of the property, touting them as extra living and entertainment space. Since having a pergola is relatively unique, it's something that many buyers like and generates excitement.
Of course, while you're living in your property, you also get to enjoy it. It's nice to know, though, that if you sell your home, you'll recoup at least some of the cost.
Pergolas Provide As Little Or As Much Shade As You Want
One of the best features of a pergola is that you can customize it to provide as much or as little shade as you want. The design, by default, will not have much shade. However, you can easily add a covering on top or draped down the sides, to provide some shade. Of course, you can pick a solid cloth to block out the sun completely, or you can choose a mesh fabric to give a little bit of shade.
With a pavilion or other backyard structure, you'd typically have it fully covered, but with a pergola, you can choose how much or little shade you want!
Give Vines And Other Plants A Place To Grow
In ancient times, the first pergolas were used to climbing plants like grapes. If you have vines and other climbing plants, pergolas provide an excellent place for them to grow. Vines can grow up the sides and create a very natural, aesthetically-pleasing look. If you plan on shooting photos in your backyard, whether they're family photos or professional ones, then this can create a beautiful effect (many weddings incorporate photos with a pergola supporting climbing plants).
If this effect is something that you're interested in, then a pergola might be the perfect structure for you!
Denote Space Clearly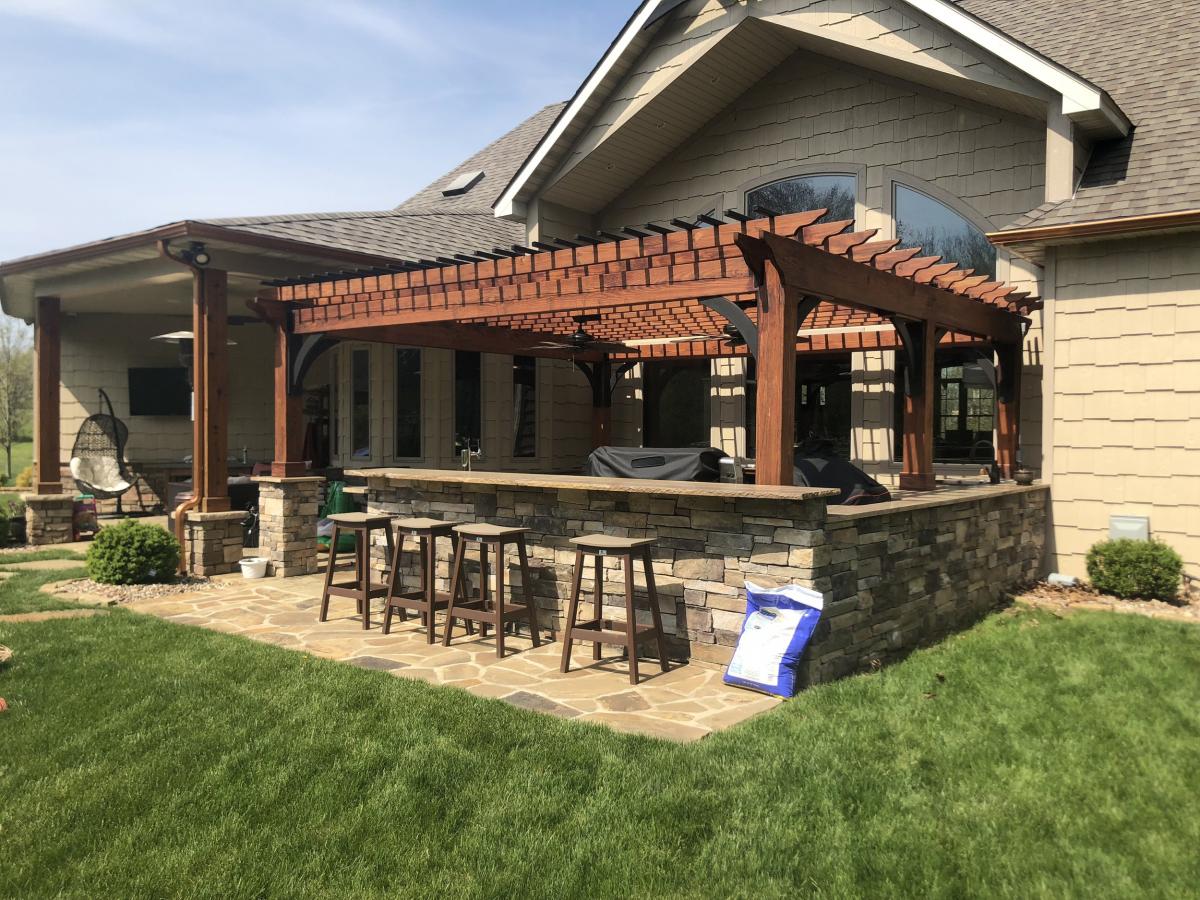 One of the challenging aspects of a back yard is laying it out so that it makes sense functionally. After all, your backyard is initially nothing more than some grass and maybe some plants. As you add more things, like a barbecue, deck, or table, you're going to want some way to group these things. For example, maybe you have an outdoor dining area, and you want people to know this space is for eating.
Since pergolas are so eye-catching, you can use them to easily separate outdoor living spaces from the rest of the yard. By putting the dining area under the pergola, you can create a beautiful area to eat, relax, and entertain. Without marking that space, the back yard won't look quite as organized and planned out.
Pergolas Have Many Uses
Ultimately, this post only touched on the top five reasons that people get pergolas. Usually, people are looking for them as a decoration, and they want them to give some order to the back yard space. Since they are so customizable in terms of color, height, shade level, and design, they're guaranteed to fit in with almost any outside structure or home.
Before ordering a pergola, get creative and think about where it would make the most sense in your back yard. Do you want to put an eating area under it? Are you looking for it to be decoration leading out of a door? Think about the type of pergola you want - do you prefer the look of a vinyl pergola or a wood pergola? Do you want something unique, like an arched pergola? For a little pergola inspiration, browse our photo galleries!
Once you have a good idea of where you want it to go, please get in contact with us so we can build the perfect pergola for you!