Anonymous | Mar 11, 2016
Purchasing a new vehicle for your family can be an exciting event. After all, there's nothing quite like that new-car smell, right? While it's great to think about all of the wonderful adventures and trips you and your family will have on the road, it's important to stop and consider whether your garage is ready for a new vehicle. Whether you currently own a garage or you simply park your car in the driveway, a custom-built garage can help to maintain the condition of your car and protect this significant investment. Here are some tips on how you can prepare your current or future garage for your family's new addition.
1. Examine the garage door.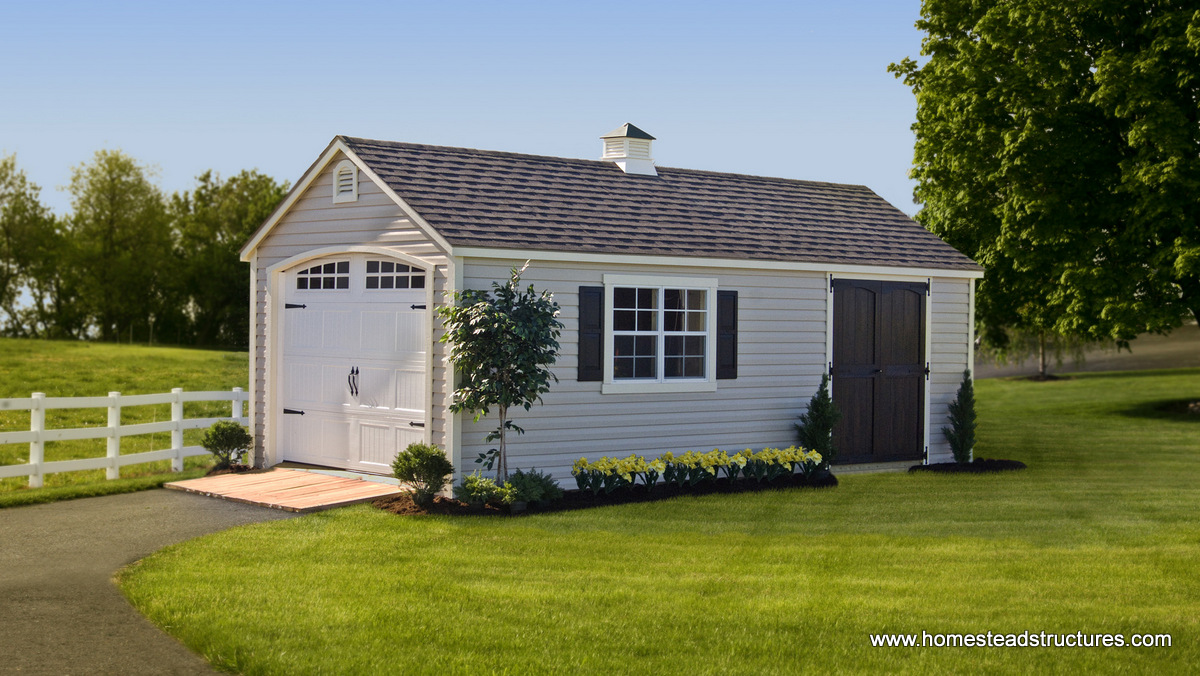 If you have an automatic garage door, it's wise to make sure it's in good working order. In other words, it shouldn't get stuck halfway down or quickly fall to the floor. A malfunctioning garage door can be dangerous not only to your new car but also for the people inside the vehicle. It may also be in your best interest to change the batteries in the remote so there's little risk of getting stuck outside in the wind, snow, and rain. Have a manual garage door? They require the same type of inspection, so make sure it's traveling down and up smoothly, and verify that it's secure when it's up and in the open position. The door should never, ever look like it will slide back down on its own.
2. Check high and low for possible hazards.
Take a look around the garage to ensure that it's safe for your vehicle. For example, if you store heavy items in a loft above where your car will be parked, check to make sure they're secure. Do you store bins on racks that attach to the ceiling? Remove any box or item that could potentially topple onto your vehicle. Don't forget to check the floor of the garage for crumbling areas of concrete and loose nails. Keeping your garage floor in a good, clean condition can help protect the tires on the vehicle.
3. Find a place for car-related items.
There are many items and products that go hand-in-hand with owning a new vehicle. Tire cleaner, sponges, clean clothes, cleaning fluid for the windshield, a small portable vacuum cleaner, and bottles of motor oil are just a few examples of useful items you might have laying around your garage. Try putting car-related items such as these into a bin or cabinet in a corner of the garage so that they're out of the way yet still easily accessible. 
4.Make sure you have room for the car. 
Whether you currently have a garage or you'll be building a custom garage in the near future, it's important to think about whether your garage is big enough for your new car. Imagine opening your garage door when you bring your vehicle home for the first time, only to find that there's not enough space. This unfortunate situation would absolutely take some of the fun out of owning a new car. If you have boxes or other items that are taking up too much space on the floor, find another home for them, such as in your backyard shed, basement, or attic. Don't have a storage structure available? Donating items to Goodwill can be a great way to get rid of appliances, clothing, and other items you no longer use.
Do You Need a Custom Garage in Lancaster PA? 
Whether you've realized that your garage simply isn't big enough for your vehicles or you don't currently have a garage but you'd like to protect your new investment, contact Homestead Structures today to learn more about our custom one- and two-car garages. From prefab structures to custom-built two-story garages, the professionals at Homestead Structures can walk you through the process and help you build the garage your family needs for storage and vehicle protection. Contact us today at (877) 272-7252 for more information about a custom garage in Lancaster PA.