Ashley | May 3, 2017
It used to be, a shed was for outdoor storage. You open up most sheds, you see some boxes, maybe some lawn equipment. Occasionally a workshop for the avid gardener, woodworker, mechanic, or hobbyist.
While the term "man cave" has been around for decades now, the terms "She Shed" and "He Shed" are fairly recent additions to the pop culture lexicon. Rather thnt tran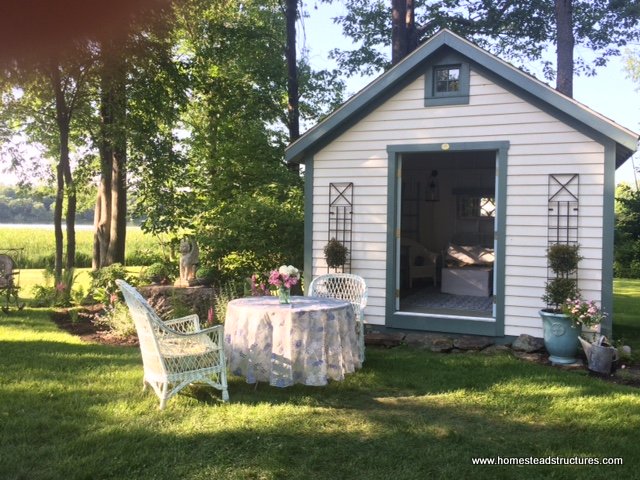 sform a basement or garage into their own personal fortress of solitude, many men and women choose to transform a custom backyard shed into their special hideaway.
Whether it's turned into a media and game room, a napping shed, health club, or a crafting room, in today's fast-paced, always-plugged-in kind of world, more people than ever are finding the need for a quiet escape from every-day life.
What better way to escape than right into your own backyard? These custom hobby sheds, personalized to each person's own interests, hobbies, and loves, are the perfect place to relax and let off steam after a busy day or week.
From simple, beautiful structures that complement the house style to unique, mind-boggling designs, He Sheds and She Sheds are cropping up everywhere and they are cost-effective way to eke out a little "me-time" in your busy schedules!
The Newest Trend: Backyard Bar Sheds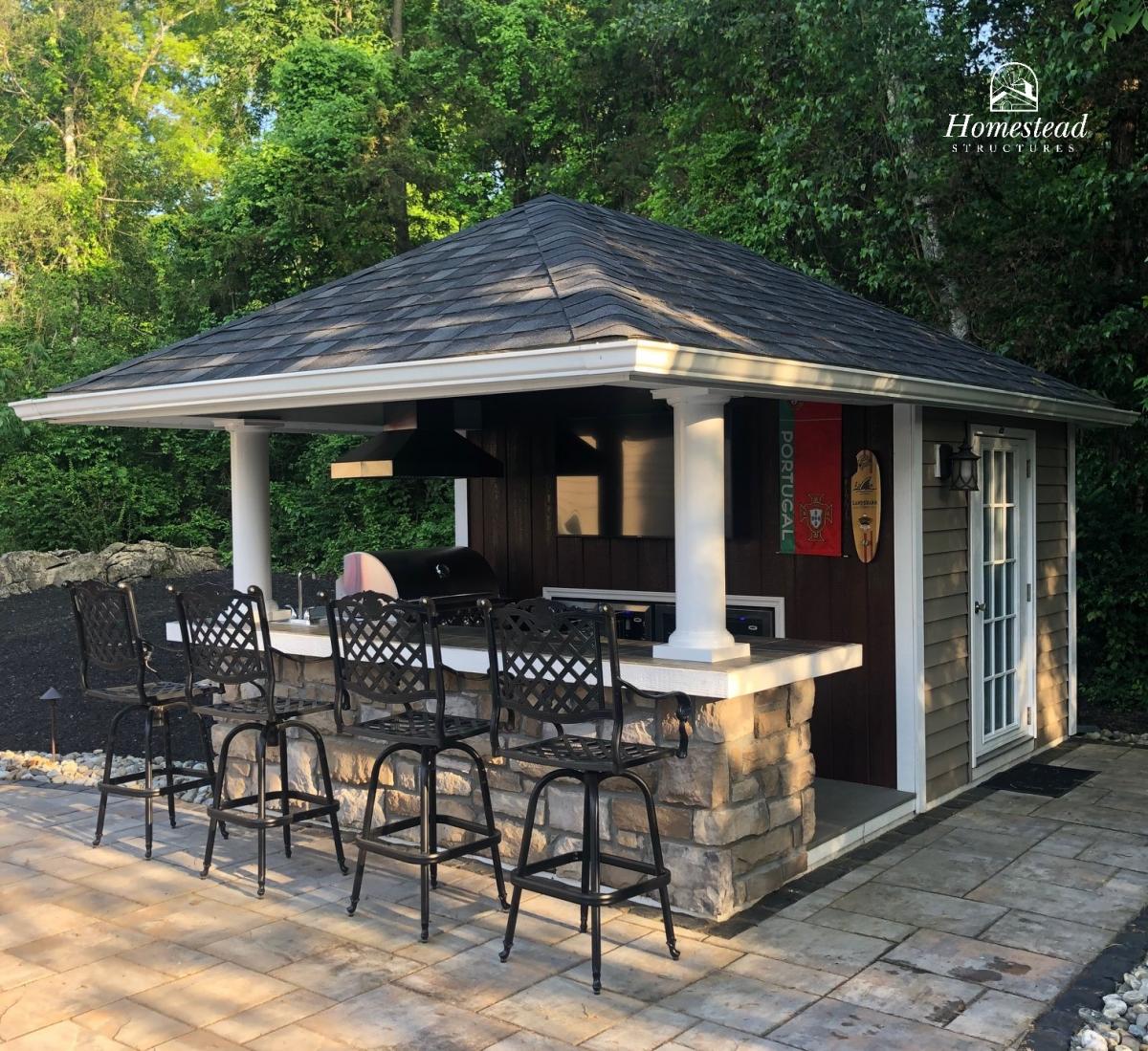 He Shed, She Shed – whatever happened to enjoying time together as a couple, or with friends? Outdoor living continues to evolve with the newest trend that brings men and women together: outdoor bar sheds (and their slightly fancier cousin, the pool shed with bar).
Now, this trend has been making the rounds of the U.K. in the form of "Pub Sheds" for quite a while, but it's only been recently that the U.S. is catching on to this awesome idea.
What better way to spend relaxing evenings with friends and family than outdoors, seated at your very own mini-bar. From transforming the insides of these bar sheds into mini pubs with seating, or simply building in a "refreshment" window with counter and stools, the only limit to your bar shed is your imagination!
Where Can I Get a Bar Shed?
There are several ways you can go about getting your own storage shed bar depending on whether you want to buy a complete pre-fab shed or go with a DIY bar shed. But the first step? Figure out what you want!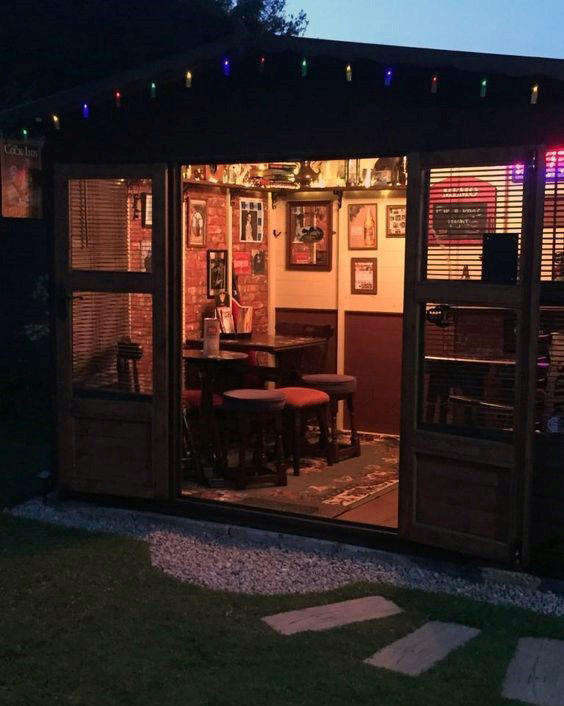 A few tips:
Spend some time Googling bar shed ideas, designs, plans, and pics. Viewing all the different designs and images can give you some great visual inspiration.
Decide what size shed you can fit in your backyard. You'd be surprised what you can do with even a little shed, such as an 8x10, but if you want to fit several people in your new pub, a 10 x 12 or 10x16 bar shed tends to be a popular size.
Decide whether you're going DIY or want to hire a company to build a custom bar shed for you. If you have a pool, you may want to consider a pool shed with a bar, rather than choosing a standard shed design. Some companies will also sell you kits if you plan to build it yourself.
Building a Bar in a Shed You Already Have
You may want to simply re-do your existing shed and transform it into your own backyard bar and pub. That can get tricky depending on how old the building is and what you've already got stored in there. But it's also a great option if you're trying to transform your backyard entertainment on a budget.
A few basic tips when transforming your old shed into a bar shed:
Make sure you figure out where you're going to store the stuff currently taking up space.
Sketch out your basic shed bar plans and make a list of the materials you'll need.
Check out Lowes or Home Depot, or just your local hardware store for the supplies you'll need.
Don't worry about getting too fancy if you're not much of a builder. You can find all kinds of YouTube tutorials with simple searches such as this one here.
The design and décor of your new bar shed is where the real personalization comes in. Whether you like a beach or tiki bar shed or something more traditional like a Sports theme, you can customize your new hang-out spot any way you want with the right accents and décor.
Homestead Structures would be happy to help you plan and build your new outdoor bar shed. Whether you're looking for someone to complete the structure start to finish, or you just want a bar shed kit to build yourself, our product specialists would love to help you out! Call us at 877-272-7252 or fill out the form here to discuss your backyard project.
7 Gorgeous Examples of Epic Bar Shed Ideas