Anonymous | Mar 4, 2016
Whether you've already purchased a new storage shed or you're considering building one in the near future, it's important to think about the design and style of not only the structure itself but also the surrounding land. Although some people feel that a shed is, well, just a shed, we feel that just because a storage building is a practical item, doesn't mean it necessarily has to look plain. If you'd like to learn how to make your shed look like an extension of your home, continue reading for some landscape ideas that can make the appearance of your barn, pavilion, gazebo, or shed all the more appealing.
Paths and Walkways
One of the best ways to bring your shed to life is to create a walkway that leads from the backdoor of your home all the way to the structure. This is one of the most overlooked parts of landscape design, but if you do it right, you can transform your landscape design from ordinary to extraordinary. You can choose from: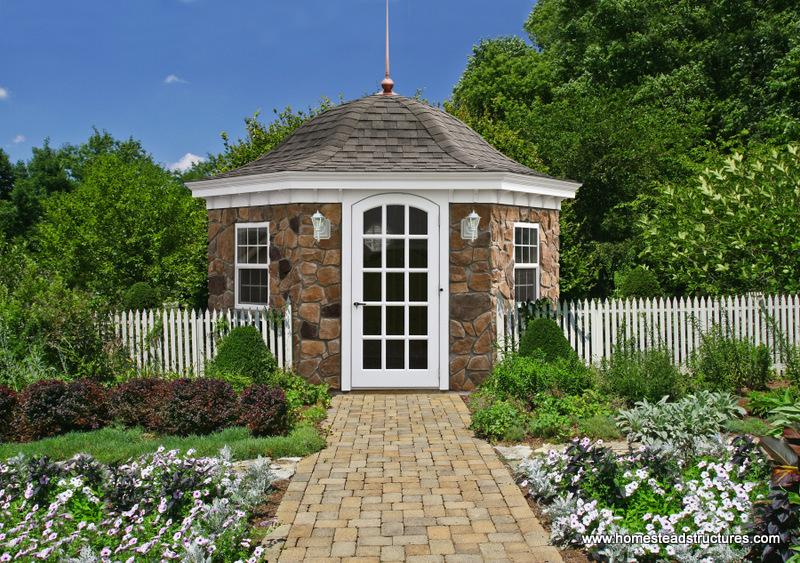 Flagstones

Gravel walkways with stone borders

Pebbles

Field stones

Bricks
Keep in mind that if you use a loose material for the walkway such as pebbles or gravel, you might want to use stone edging to help keep the gravel from getting kicked around by people walking on the path or from disappearing into the grass after a rainstorm or flooding. Does the atmosphere of your outdoor living area have many flowers and trees? Flagstones come in a variety of shapes that would be the perfect complement to your space. If you feel that your landscape is lacking, an imaginative walkway can be the finishing touch to bring your garden shed to life.
Shrubs, Bushes, and Flowers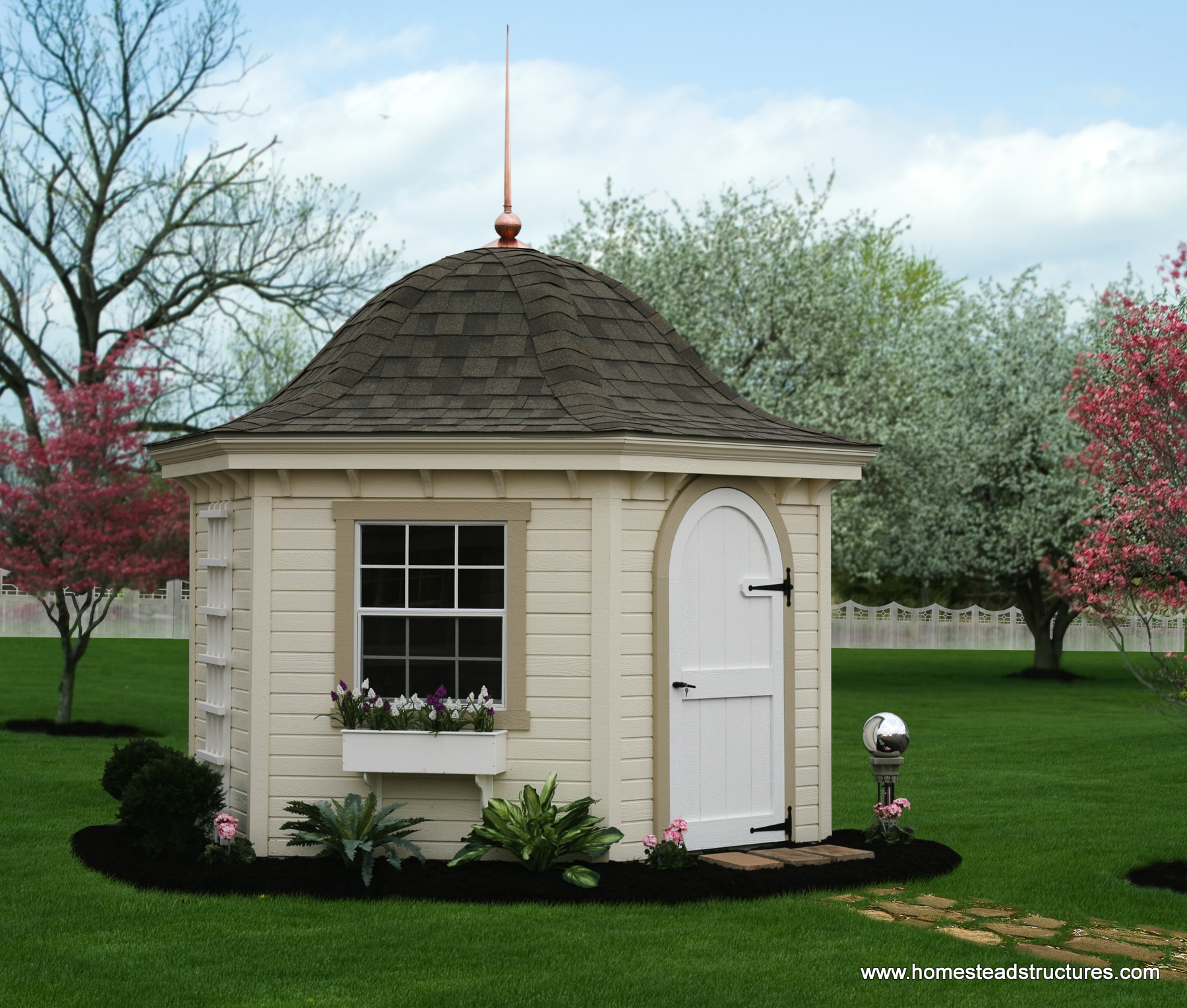 It's incredible how a gathering of lush bushes and colorful flowers can add to the look of a garden belle, gazebo, barn, or shed. For instance, if you have a gazebo on your property, you may wish to plant some beautiful azaleas or yellow roses around the base of the structure to give the whole area a brilliant dose of color. Climbing vines with a collection of morning glories can also be an attractive addition to the design of your gazebo. Other ideas include installing a small fish pond, building a natural-looking fountain, or allowing ferns to grow around the edges of a pond. Would you like to add some color to your landscape design but you don't know where to start? Here are some ideas: 
Russian sage (violet/blue)

Forsythia shrubs (yellow)

Blue Star juniper bushes (blue/green)
You might also consider purchasing some mulch to arrange around the sides of your barn, garage, or shed to make the perfect setting for a collection of colorful blooms or low bushes. Regardless of the type of landscape design you choose, remember to stay consistent with your property and keep it well-maintained to create the perfect outdoor paradise.
Ready to Get Started?
Here at Homestead Structures, we know you are proud of your home and your land, and we want to share in that pride with you. With each job we do, we treat it as if the custom structure was meant for our own homes, and we use only the highest-quality materials available. We strive to satisfy our customers each and every time, and we look forward to helping bring your vision to life. If you're ready to get started and you'd like to get a free quote, please contact us today at (877) 272-7252. We look forward to hearing from you!