Ashley | May 20, 2016
We worked with a great couple to design and deliver a Laurel Series A-Frame 10' x 18' shed to their property in Red Lion, PA. We enjoy the projects that present a bit of a challenge, and this is a perfect case in point!
The client had a specific budget in mind for their new structure. When installing any structure, site prep and the laying of the foundation is an extremely critical step. Typically, a shed like this uses a stone bed foundation, usually with a wood border. The stone pad would typically extend one foot longer and one foot wider on all sides then the actual shed itself.
In this case, the client has a pretty big slope in their yard right where the shed needed to go. In order to stay within budget, the customer asked for the simple stone bed foundation. Our guys got out there and went to work, completing the stone bed foundation in less than a day.
Next, the shed was delivered and smoothly installed on the new foundation.
So why was this project a challenge? Take a look at the pictures below! The ramp leading to the door was on too much of an incline, and the whole thing was off level by over 10 inches when comparing the back of the shed to the front.
Not only did the slope of the yard make the door too high and the ramp to it too steep, there was also the possibility of the stone bed deteriorating, stones rolling down hill, etc. without a border.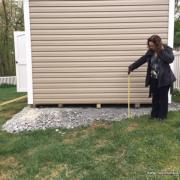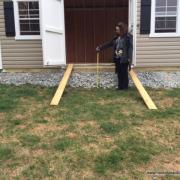 The Solution: A Compact Stone Pad with Border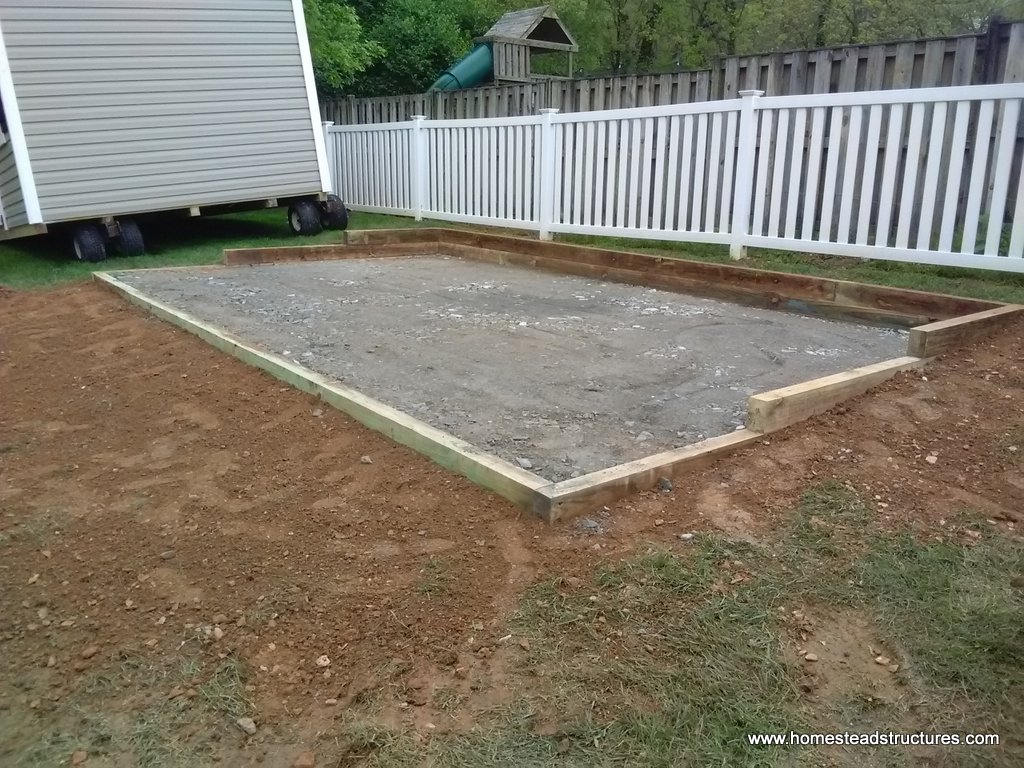 Now, the customer was working on a budget, and we wanted to do everything we could to fix this issue while being sensitive to that budget. But sometimes it really does come down to "you can get it done right, or you can get it done cheap."
 In this case, an upgrade to a compacted gravel bed with a border dug out and built up for a level structure was the way to "get it done right." The stone bed was tamped down in order to compact it and decrease the amount of "settling" the shed would do over the months and years.
Sloping yards can be a tricky thing, but in this case, we were glad to be able to provide a solution that would give them the functional, stylish new storage structure they wanted for their home.
Contact us at (877) 272-7252 for more information about our foundation and site prep services.