Ashley | Feb 8, 2019
Last week was NESPA's annual Pool & Spa Show in Atlantic City. From January 29th-31st, thousands of professionals in the pool and spa industry flocked to the Atlantic City Convention Center to learn about the latest products, technologies, and policies advancing the industry as well as engage in lots of networking, seminars, and demonstrations.
We love going to this show because it's a great time to reconnect with the contractors we work with as and meet new ones who haven't yet been introduced to our pool houses, pavilions, and pergolas.
This year we rented a 20x20 booth and built a custom 10x14 Siesta Poolside Bar with an attached 8x14 wood pergola. We lucked out with a spot right near The Wall – a hands-on, 2,500 sq ft learning environment where attendees can explore, watch live demonstrations and learn about the latest industry advancements and best practices. Basically, one of the most popular areas of the exhibit floor.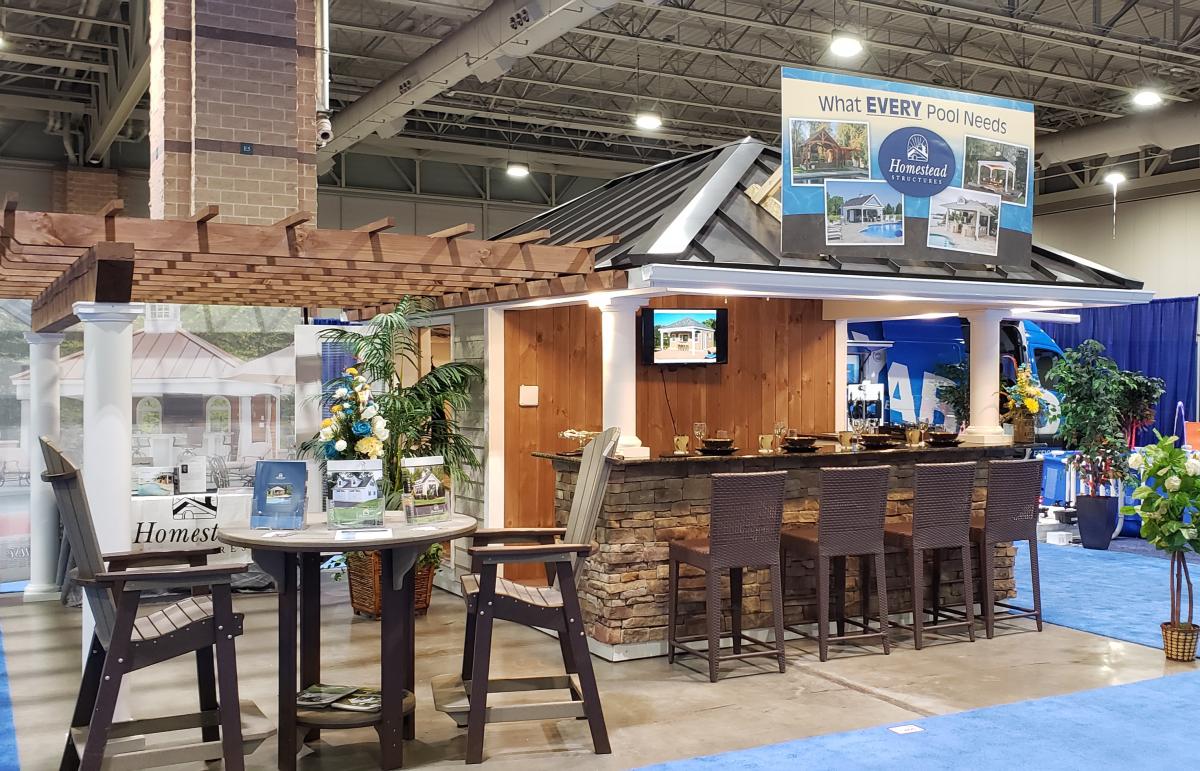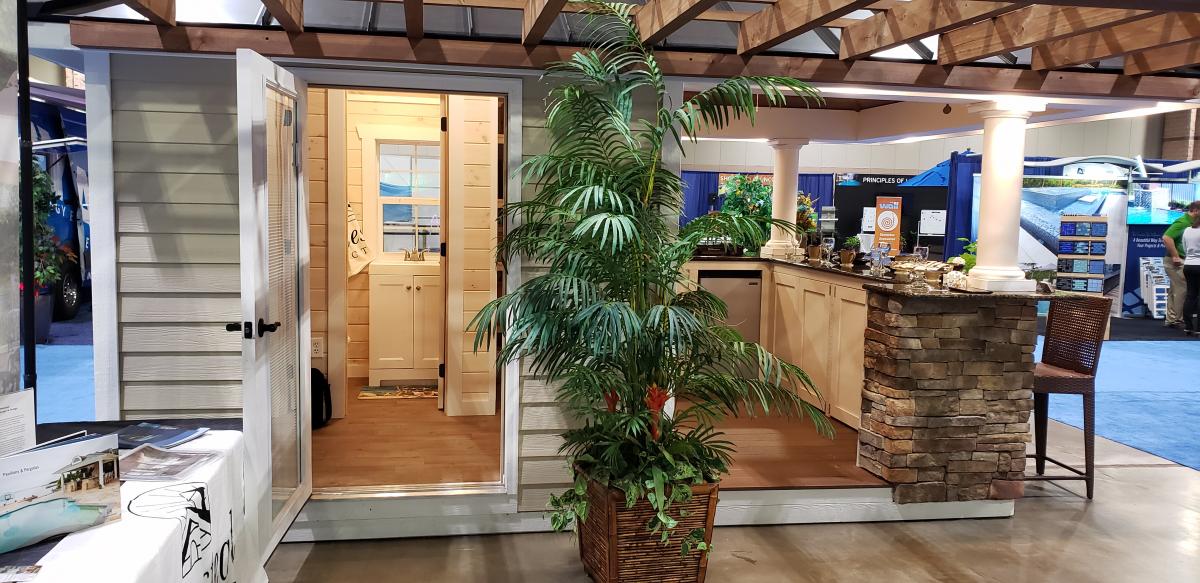 In other words – our booth got a TON of foot traffic thanks to its placement. Steve, Melvin, and Mervin were kept busy chatting up attendees, trading contact information, and giving tours of the Siesta.
Attendees Fell in Love with this Perfect Poolside Bar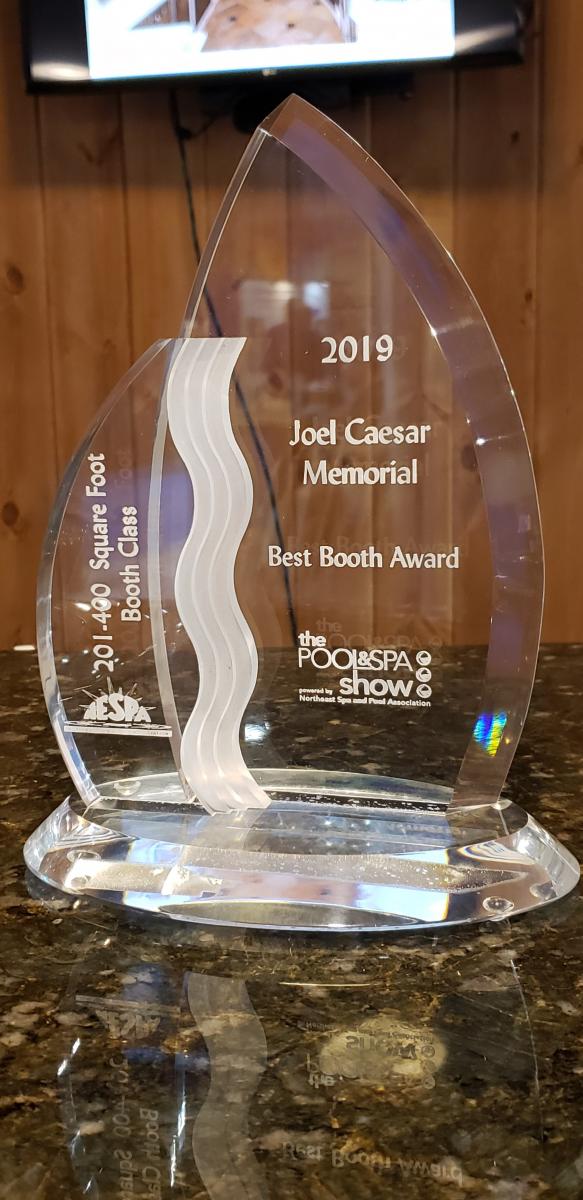 On the last day, we were presented with the Best Booth Award in our size class!
We were surprised, to say the least. And incredibly grateful to all the visitors that talked about us and created the buzz about our pool house. Of course, WE think our pool house was pretty buzz-worthy, but that so many others did as well is humbling, to say the least.
Some of the stand-out features that visitors noticed:
Standing seam metal roof in dark bronze
Hardie Plank siding in Navajo (a great neutral color)
T&G Pine siding on wall behind the bar in our Bark Mulch stain
Stone veneer on bar front
Full granite countertop upgrade
Finished interior with bathroom, handcrafted wooden shelf unit and pool house bench
Elegant wood pergola in Bark Mulch stain
We practically sold the thing on the spot to one of the attendees. Todd Langenmayr of NYS Pool Management knew it would be the perfect addition to his poolside. He'll be visiting next week to work out the details and determine if he wants the Show Siesta – or his own Amish-built custom pool house. Thank you, Todd, for your business!
Who Is NESPA?
The Northeast Spa & Pool Association is dedicated to providing education, networking, and business support to meet the current (and future) needs of the pool and spa industry in the northeast United States. They serve as a resource for product and safety information for consumers as well.
Since its founding in the 1950s, the organization has engaged in promoting and protecting its members and helping to educate and raise their competency in all phases of business activity. And for over forty years, they've been affiliated with the Association of Pool & Spa Professionals, the nation-wide association.
Thank you, NESPA, for your dedication to your members and for putting on an amazing Pool & Spa Show year after year.
We're already thinking ahead to 2020's show!